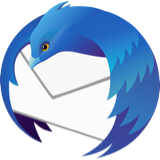 Why does my mailbox get full really quickly and send e-mails back to sender
Since changing to firefox for my e-mails my mailbox gets full really quickly. Also I only know this when people tell me their e-mails have been returned because my mailbox is full. Is there anything I can do about this
Since changing to firefox for my e-mails my mailbox gets full really quickly. Also I only know this when people tell me their e-mails have been returned because my mailbox is full. Is there anything I can do about this
All Replies (1)
Firefox is an Internet browser and has nothing to do with Thunderbird email client that is supported here.
Your email provider sets storage limits. How much space you are allotted is a question for them.
When you Delete a message in Thunderbird it only marks it for deletion and hides it. You need to Compact folders to free up the space. When was the last time you Compacted your folders?