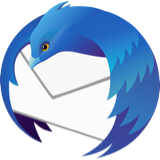 how to visualise BCC in old emails
I had to change mailsoftware my old data transferred fine to Thunderbird but there are some e-mails with BCC-addresses I would like to review but cannot make the BBC visible in older e-mails, is that possible? Thanks in advance! André
I had to change mailsoftware my old data transferred fine to Thunderbird but there are some e-mails with BCC-addresses I would like to review but cannot make the BBC visible in older e-mails, is that possible? Thanks in advance! André
All Replies (2)
Bcc'd addresses should show up in copies in the Sent folder. However, if you have been using Gmail, they redact these details in the copies they keep. A way round this (from now on) is to set it to store sent messages in Local Folders (and not in the gmail account's folders) where your sent messages will be stored locally by Thunderbird and out of reach of google.
I can't think of any way to recover Bcc data if you can't already see it.
Thanks, the files came from Outlook Xpress and possibly Win7Livemail (Outlook sort of compatible), In Livemail the BCC's are sometimes spontaneously visible (don't know what causes this... And, also in Thunderbird..... (no idea how and why. Is there a setting to see this by default?