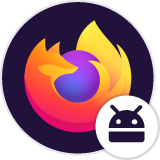 Please keep Firefox for Android Beta separate of Firefox Preview
I have Firefox Preview Nightly, and Firefox for Android Beta, and Firefox for Android all on my Android. And I like the fact they are (were) three separate apps. And I want to keep them that way (until/unless you make rather large changes that might allow an all-in-one, per A-D below).
Preview Nightly, I use for Facebook, because I definitely don't want to install a Facebook app on my phone. If you had containers for Firefox for Android, I wouldn't need Preview Nightly, but you don't.
Firefox for Android Beta, I use for sites that are particularly pernicious, so much so that uBlock Origin is not enough and I use noscript as well. Noscript cannot be installed on regular Firefox for Android (at least it couldn't in the past) or Preview Nightly (definitely can't).
Firefox for Android, I use for everything else. It is a bit slower than Preview Nightly, but it basically has all the kinks worked out. Also for most Android sessions, I don't need noscript (it's harder to install malware on a non-rooted phone than it is a PC, and noscript's a bit clunkier on Android) so it's nice to have a default Firefox without it that I can get to in one tap. Also, unlike Preview, Firefox for Android interacts with LastPass.
To get rid of all three and just use one, I would need A LOT in a single firefox browser:
A) Containers. I refuse to install a Facebook app and I hate having to open a private window and relogging in constantly. There are other sites I would want this for.
B) Noscript. It doesn't have to be that add-on, it could be an add-on/functionality like it. But a simple toggle on-off of javascript in settings just doesn't cut it (how much can one really do with javascript completely off?). I need to be able to turn on/off javascript by hosted site. I need to turn on just the script urls I need for a page and leave off the really nasty ad/tracking script urls. However, this is only on occasion, maybe one browsing session a day and/or specific to sites. Turning on and off script urls is tedious in mobile, so I would need "C" (below) too.
C) Widgets. Widgets that I can place on my Android home screens to start Firefox with different functionality. Ideally they would start in a specified container and with specified add-ons/functionality activated or deactivated. Example: Widget 1 opens Firefox with noscript-functionality globally off (is default for opening links). Widget 2 opens Firefox in Facebook container and has Facebook as homepage. Widget 3 opens Firefox in a safe container that has noscript-functionality globally on (javascript blocked) except a few sites already set as okay to run javascript.
D) LastPass (field fill). LastPass developers say they won't develop for Preview (already asked). If you create some kind of Firefox Lockwise portal that connects to my LastPass, that allows temporary transfer of credentials so I can fill Firefox mobile web pages, that would suffice. But I am not abandoning LastPass, and I do not want to store all my passwords permanently/duplicated into Lockwise. However, others probably need field fill so a better solution might be some way to temporarily make the browser look like its chrome based (because that's apparently what LastPass needs) just long enough to get the fields filled in, then revert back. This could be something toggled from a menu, that's fine. It would still be vastly easier than constantly switching between apps and copying and pasting.
If there is A, B, C, and D--then I wouldn't need three different apps. Until/unless you develop that, please leave Firefox Beta off of the Preview build. Keep it separate.
I think you are trying to force people to eventually go to Preview, much like you forced everyone to adopt the Chrome-build version of Firefox for Desktop. That was a painful transition, but at least add-on developers could look to existing Chrome add-ons to know how to transition. Firefox is going to something unlike a major competitor, so the add-on developers will be completely unprepared, and it might kill add-on development. And if add-on development goes, and LastPass still can't interact, then there's very little need for firefox over chrome for me, regardless of speed improvements and anti-tracking. I'd probably just keep Firefox to run Facebook and that's it.
I doubt I'm the only one with similar needs. That is, I need something particular from each of these slightly different apps (or at least they were all different until Firefox Beta became Preview) and I need all three until there's a solution that would let me use only one. But my solution may not be everyone else's, so you might want to keep all three apps going as separate in the meantime. While you have three, keep developing in Preview Nightly my all-in-one solution (containers, noscript-like features, widgets to turn open different profiles, lastpass / field fill functionality) and anyone else's all-in-one needs (ask people what they'd need from Firefox or Firefox Beta that they can't get in Preview). Once that's achieved, then maybe you can merge the products into a single one you can maintain alone.
I have Firefox Preview Nightly, and Firefox for Android Beta, and Firefox for Android all on my Android. And I like the fact they are (were) three separate apps. And I want to keep them that way (until/unless you make rather large changes that might allow an all-in-one, per A-D below). Preview Nightly, I use for Facebook, because I definitely don't want to install a Facebook app on my phone. If you had containers for Firefox for Android, I wouldn't need Preview Nightly, but you don't. Firefox for Android Beta, I use for sites that are particularly pernicious, so much so that uBlock Origin is not enough and I use noscript as well. Noscript cannot be installed on regular Firefox for Android (at least it couldn't in the past) or Preview Nightly (definitely can't). Firefox for Android, I use for everything else. It is a bit slower than Preview Nightly, but it basically has all the kinks worked out. Also for most Android sessions, I don't need noscript (it's harder to install malware on a non-rooted phone than it is a PC, and noscript's a bit clunkier on Android) so it's nice to have a default Firefox without it that I can get to in one tap. Also, unlike Preview, Firefox for Android interacts with LastPass. To get rid of all three and just use one, I would need A LOT in a single firefox browser: A) Containers. I refuse to install a Facebook app and I hate having to open a private window and relogging in constantly. There are other sites I would want this for. B) Noscript. It doesn't have to be that add-on, it could be an add-on/functionality like it. But a simple toggle on-off of javascript in settings just doesn't cut it (how much can one really do with javascript completely off?). I need to be able to turn on/off javascript by hosted site. I need to turn on just the script urls I need for a page and leave off the really nasty ad/tracking script urls. However, this is only on occasion, maybe one browsing session a day and/or specific to sites. Turning on and off script urls is tedious in mobile, so I would need "C" (below) too. C) Widgets. Widgets that I can place on my Android home screens to start Firefox with different functionality. Ideally they would start in a specified container and with specified add-ons/functionality activated or deactivated. Example: Widget 1 opens Firefox with noscript-functionality globally off (is default for opening links). Widget 2 opens Firefox in Facebook container and has Facebook as homepage. Widget 3 opens Firefox in a safe container that has noscript-functionality globally on (javascript blocked) except a few sites already set as okay to run javascript. D) LastPass (field fill). LastPass developers say they won't develop for Preview (already asked). If you create some kind of Firefox Lockwise portal that connects to my LastPass, that allows temporary transfer of credentials so I can fill Firefox mobile web pages, that would suffice. But I am not abandoning LastPass, and I do not want to store all my passwords permanently/duplicated into Lockwise. However, others probably need field fill so a better solution might be some way to temporarily make the browser look like its chrome based (because that's apparently what LastPass needs) just long enough to get the fields filled in, then revert back. This could be something toggled from a menu, that's fine. It would still be vastly easier than constantly switching between apps and copying and pasting. If there is A, B, C, and D--then I wouldn't need three different apps. Until/unless you develop that, please leave Firefox Beta off of the Preview build. Keep it separate. I think you are trying to force people to eventually go to Preview, much like you forced everyone to adopt the Chrome-build version of Firefox for Desktop. That was a painful transition, but at least add-on developers could look to existing Chrome add-ons to know how to transition. Firefox is going to something unlike a major competitor, so the add-on developers will be completely unprepared, and it might kill add-on development. And if add-on development goes, and LastPass still can't interact, then there's very little need for firefox over chrome for me, regardless of speed improvements and anti-tracking. I'd probably just keep Firefox to run Facebook and that's it. I doubt I'm the only one with similar needs. That is, I need something particular from each of these slightly different apps (or at least they were all different until Firefox Beta became Preview) and I need all three until there's a solution that would let me use only one. But my solution may not be everyone else's, so you might want to keep all three apps going as separate in the meantime. While you have three, keep developing in Preview Nightly my all-in-one solution (containers, noscript-like features, widgets to turn open different profiles, lastpass / field fill functionality) and anyone else's all-in-one needs (ask people what they'd need from Firefox or Firefox Beta that they can't get in Preview). Once that's achieved, then maybe you can merge the products into a single one you can maintain alone.
All Replies (5)
Hi
Wow, thank you for your very thorough questions and your interest and use in Firefox on the Android platform. I am going to do my best to answer the issues that you have raised.
Users of Firefox for Android Beta will receive an update to Firefox Preview Beta. This provides users with a much better browsing experience and will be the version that is supported going forwards. It will allow you to add links directly to the Android home screen as well as an icon to take you directly into Private Browsing mode.
If you try Firefox Preview Nightly, you will find that both uBlock Origin and NoScript are available.
I can't make LastPass work with Firefox Preview, but I do know that Firefox Lovkwise does work very well.
As far as I am aware, the Firefox Preview that is not the Nightly one, is the Beta version available from the Google Play store.
Firefox on the desktop, Firefox for Android and Firefox Preview are all not built on Chrome. It's kind of one of the things that makes Firefox special and unique.
Containers are currently not available for Firefox Preview (to be fair, they are not available for Firefox for Android), but may be something that is included in a future update.
There is much more that we want to do with Firefox Preview and the amazing team behind it is doing their best to deliver a great browser that we hope many people will enjoy and want to use.
I hope this helps.
I cannot seem to install noscript on Firefox Preview Nightly. If you can do it, tell me how, give me the link and any necessary instructions.
As for getting LastPass to work with Firefox Preview, "Seburo" responded to an earlier post on this issue, but no one "fixed" the issue then.
I say "Chrome like", but I don't know exactly what it is that differentiates the two. I know regular Firefox for Android (currently) works with LastPass app and Firefox Preview does not. I read something at one point saying that Preview was less Chrome-like than Firefox for Android. And then I read some other thing about an earlier/different Firefox was less Chrome-like, and that likely causing problems with LastPass autofill. But I have no links to offer, just conjecture based on that. All I can say is LastPass app (not plugin, the standalone app) auto fills with Firefox for Android, and it does not with Preview.
I don't think Seburo or anyone else here can/will fix/remedy my issues. I still think Preview should stay separate from Firefox for Android and Firefox for Android Beta. It's not ready!
Hi,
The people who answer questions here, for the most part, are other Firefox users volunteering their time (like me), not Mozilla employees or Firefox developers.
If you want to leave feedback for Firefox developers, you can go to the Firefox Help menu and select Submit Feedback... or use this link. Your feedback gets collected by a team of people who read it and gather data about the most common issues.
To use NoScript in Firefox Preview Nightly, make you you have the latest update from the Google Play store. Then, in the browser, tap the three dot menu icon, select Settings and Add-ons.
I hope this helps.
That actually did help! Thanks. I tried to install it by other means. Searching for the mozilla noscript addon page within Preview Nightly, then trying to add it, fails. (It probably shouldn't fail, or at least should alert the user of the workaround you mentioned).
What this now means is that I can simply shift things around a little, swap what I use Beta for with what I use Nightly for. I can make nightly preview the browser that requires safer navigation / noscript, and make Firefox for Android Beta (aka Preview) my de-facto Facebook container. That works for me!
Note, that the survey/feedback link you posted is not in the response when one tries the feedback/developer's email address listed on the Google Play store for Firefox for Android Beta (ffandroidhelp@mozilla.com). Instead, the boilerplate text in the auto response says only that the emails are not monitored and to use the community forums. They should either change the email address on Google Play store to something that actually allows feedback or add to the boilerplate text in autoreplies to ffandroidhelp@mozilla.com that if the sender is attempting to leave developer feedback, go to your link.
Again, thanks Seburo, that was very helpful.
Hello,
I am glad to hear that your problem has been resolved. If you haven't already, please select the answer that solves the problem. This will help other users with similar problems find the solution.
Thank you for contacting Mozilla Support.