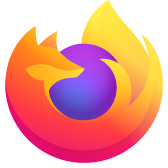 Using Google tag manager in the site fails the page navigation in Firefox private browser
I have implemented the Google tag manager in our website, because of which our site navigation(Including the anchor tag's) are not working in Firefox private window.
Disabling the Tracking protection and removing the google tag manager script fixes the issue. But, we need to use the Google tag manager in our website for our site.
Note: The site is working fine with Google tag manager & Tracking protection enabled in firefox normal window. Problem only arises in the private window.
Please let me know about this. Below is the firefox version which is used.
Firefox version: 91.0.2 (64-bit) OS : Windows 10 64-bit
I have implemented the Google tag manager in our website, because of which our site navigation(Including the anchor tag's) are not working in Firefox private window. Disabling the Tracking protection and removing the google tag manager script fixes the issue. But, we need to use the Google tag manager in our website for our site. Note: The site is working fine with Google tag manager & Tracking protection enabled in firefox normal window. Problem only arises in the private window. Please let me know about this. Below is the firefox version which is used. Firefox version: 91.0.2 (64-bit) OS : Windows 10 64-bit
All Replies (1)