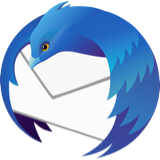 Receiver not receiving my email
Receiving emails to my Thunderbird account. Facing issue with sending mails, the receiver not receiving mail sent from my id
Receiving emails to my Thunderbird account. Facing issue with sending mails, the receiver not receiving mail sent from my id
All Replies (1)
The issue is there is no guarantee in the email specification of delivery. nless Thunderbird is showing you an error on the clicking of send, the providers server is accepting the mail for delivery, what happens then is up to the provider.
I have seen issues with IPS's refusing to accept email from their own customers because they are using "domestic" addresses they allocated. I have also seen issues where providers are blacklisted for spam. Used to be fairly common with US based ISP's as they have laws about spam that really are quite ineffective so everyone in business thinks sending an "email blast" to folk that did not opt in is ok.
I have also seen folk sending email for personal domains from ISP servers which fail the reverse DNS test on most providers so the recipient server just drops the mail.
I have sen email rejected because of images included in the signature for things like facebook and twitter as those images have been seen in truly spam emails because both the person using them now and the original spammer downloaded them from the same place.
Basically without a lot more information I would guess you issue is with your mail provider and you should ask them to check their logs as to what they did with the mail you submitted. (If you can send with their webmail is not at all releant to this issue so don't let them try and tell you it is.)