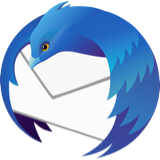 Cannot change primary account
The button for changing an account is grayed out. I wish to delete the current primary account. Thanks, John
The button for changing an account is grayed out. I wish to delete the current primary account. Thanks, John
All Replies (5)
The default account can't be removed. Set another account as Default (in Account Actions), then the first one can be removed.
The button to make the other account the default is grayed out.
If you selected Local Folders as the other account, it cannot be set as default. Only mail accounts can. Did you rename Local Folders to make it look like a mail account?
The other account that i wish to be primary is my gmail account. It is not a local account.
The Default account is at the top of the left pane of Account Settings, and underlined. Any other mail account can be set as Default, if you wish to remove the current Default. In the attached picture, note that the Gmail account is not the Default, but it can be set as Default if necessary.