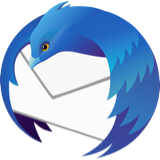 UPdate changes look of Thunderbird112.0b1 (32-bit)
I have just had an update to 112.0b1 (32-bit) but it looks completely different , I do not to uninstall this version and install old because I could lose all my folders
Any ideas how I change setting to look like the old version
I have just had an update to 112.0b1 (32-bit) but it looks completely different , I do not to uninstall this version and install old because I could lose all my folders Any ideas how I change setting to look like the old version
All Replies (4)
You are using the beta version, showing a preview of what Thunderbird release version may look like when released in mid-summer. I suggest you just stay with it. The beta will always have bugs and is never recommended for daily use. If you have problems with the beta, please refer to the beta forum at https://thunderbird.topicbox.com/groups/beta
You are currently using the most recent beta test version and it will look different as there are many new changes being planned for the next big major release version which they are calling "Supernova" UI.
You are not going to get it to look like some old version. You are using the beta versions which are like the working plans for new design being constructed and updated on an on-going basis.
As you are helping the Thunderbird developers by using the beta version to test and find any bugs etc, you will find some sections constantly being updated as new functionalities are added and bugs being fixed as people report issues.
But to be honest I have no idea what particular area you are talking about or what problem you are experiencing because you have not stated anything.
It may help if you told us about your problem. Maybe I could find out if it was something still being fixed or whether only part of update had been completed or whether they had set something up as default and it needs resetting back o a previous view.
Modified by Toad-Hall
stalifero said
I do not [know how] to uninstall this version and install old because I could lose all my folders.
To answer your first question ... unless you installed beta over top of your release version, your old version should still be there. Look for "Thunderbird" instead of "Thunderbird Beta" when starting up.
As someone else said, https://thunderbird.topicbox.com/groups/beta for more information