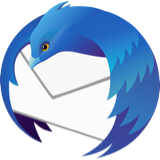 Thunderbird quit after update. I can no longer get my email.
All Replies (1)
What Operating System are you using Windows , Mac, Linux ? What version of Thunderbird are you currently using? What was the previous version?
What do you mean by 'Thunderbird Quit' ?
Do you mean you click on the shortcut and it does not start up ? Do you mean it starts up but asks you to create a mail account? Do you mean it starts up and seems to be downloading mail but the folder pane is empty ?
Please explain the problem and upload images to help explain the problem. If you get any error messages then what is the error - word for wordor better still upload an image which shows the error message.
What type of mail account are you using Pop or Imap or both ?