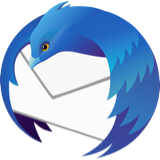 Lightning calendar not writable
When I receive emails with calendar invitations, I can't put the event into my calendar because Thunderbird says that I have "no writable calendar". In the Properties for my Calendar, when I try to associate the Calendar with an email account, I see two, sometimes in the past three, identical email addresses listed, and that's the email address that I need to associate with the Calendar. Sometimes, I just keep trying one after the other until my Calendar becomes writable and I can save the emailed invitation. However, most of the time, no matter what email address (in the Properties list) that I choose, I still get the error that my Calendar is not writable.
I use Thunderbird with Exquilla for Microsoft Exchange. That works fine. Earlier, I had tried Thunderbird with Owl for Microsoft Exchange, which also seemed to work but my office suggested continuing with Exquilla.
Thank you for any assistance with this showstopper problem. Best regards, Damon
When I receive emails with calendar invitations, I can't put the event into my calendar because Thunderbird says that I have "no writable calendar". In the Properties for my Calendar, when I try to associate the Calendar with an email account, I see two, sometimes in the past three, identical email addresses listed, and that's the email address that I need to associate with the Calendar. Sometimes, I just keep trying one after the other until my Calendar becomes writable and I can save the emailed invitation. However, most of the time, no matter what email address (in the Properties list) that I choose, I still get the error that my Calendar is not writable. I use Thunderbird with Exquilla for Microsoft Exchange. That works fine. Earlier, I had tried Thunderbird with Owl for Microsoft Exchange, which also seemed to work but my office suggested continuing with Exquilla. Thank you for any assistance with this showstopper problem. Best regards, Damon
All Replies (1)