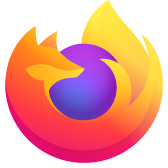 Firefox crashes
The crashes started on a regular basis on 6-4-2014 after a pause from 23 crashes in one day on 8-12-2013 with 11 so far in June. Four (4) in 1 hr & 45 mins. on 6-22-2014. It also started lately, after I close the browser, reporting Nightly crashing and asking if I want to restart. Copy of 2014 crashes follow;

Report ID Date Submitted bp-4db124aa-d58a-426e-88ad-de2312140624 6/23/2014 9:18 PM bp-730c734d-5936-42e4-9fc2-3ab692140622 6/22/2014 6:45 PM bp-c2407161-2380-4855-8a46-fa6aa2140622 6/22/2014 6:16 PM bp-e2ebd9ad-d19b-4900-8fb5-0a2552140622 6/22/2014 5:41 PM bp-042e3694-f035-40df-bedc-b54682140622 6/22/2014 4:59 PM ed03e790-63d1-4bd5-8da3-1e63fc0ef2df 6/8/2014 6:20 PM bp-65ed51c2-6f2c-40e9-a639-d7ff52140608 6/8/2014 12:36 PM bp-39deec4c-1760-4525-a633-d44722140608 6/7/2014 11:05 PM bp-d922adb1-4a53-4529-b790-994152140607 6/7/2014 4:11 PM bp-e16c052b-201f-427c-9bb7-e60a92140606 6/5/2014 8:26 PM bp-374ca88d-695e-499f-baab-d45932140604 6/4/2014 12:17 PM bp-9f3ac788-c8c7-4450-8e20-0bca32140520 5/20/2014 1:45 PM bp-03b4c179-d0c7-4242-a8c8-afadb2140508 5/8/2014 2:20 PM bp-5a281021-b94b-4f74-9b82-446f02140331 3/31/2014 10:55 AM bp-ac985929-32f6-4b6b-9449-778f02140331 3/31/2014 9:54 AM bp-711408f4-be7d-400e-8cf1-382af2140331 3/31/2014 9:53 AM bp-f4df8da5-4947-4586-a3d6-2c1fa2140331 3/31/2014 9:52 AM bp-d5efd816-6e80-4b5f-a4dc-f2efc2140307 3/6/2014 7:55 PM bp-f6f9d5c4-5ebb-4674-b572-7c3ef2140307 3/6/2014 7:52 PM bp-1c8ce3b3-6673-43ce-b7ab-c8f542140307 3/6/2014 7:51 PM

Application Basics
---
Name: Version: User Agent:
Crash Reports
---
Extensions
---
Graphics
---
Important Modified Preferences
---
Important Locked Preferences
---
JavaScript
---
Incremental GC:
Accessibility
---
Activated: Prevent Accessibility:
Library Versions
---
Experimental Features
---
The crashes started on a regular basis on 6-4-2014 after a pause from 23 crashes in one day on 8-12-2013 with 11 so far in June. Four (4) in 1 hr & 45 mins. on 6-22-2014. It also started lately, after I close the browser, reporting Nightly crashing and asking if I want to restart. Copy of 2014 crashes follow; Report ID Date Submitted bp-4db124aa-d58a-426e-88ad-de2312140624 6/23/2014 9:18 PM bp-730c734d-5936-42e4-9fc2-3ab692140622 6/22/2014 6:45 PM bp-c2407161-2380-4855-8a46-fa6aa2140622 6/22/2014 6:16 PM bp-e2ebd9ad-d19b-4900-8fb5-0a2552140622 6/22/2014 5:41 PM bp-042e3694-f035-40df-bedc-b54682140622 6/22/2014 4:59 PM ed03e790-63d1-4bd5-8da3-1e63fc0ef2df 6/8/2014 6:20 PM bp-65ed51c2-6f2c-40e9-a639-d7ff52140608 6/8/2014 12:36 PM bp-39deec4c-1760-4525-a633-d44722140608 6/7/2014 11:05 PM bp-d922adb1-4a53-4529-b790-994152140607 6/7/2014 4:11 PM bp-e16c052b-201f-427c-9bb7-e60a92140606 6/5/2014 8:26 PM bp-374ca88d-695e-499f-baab-d45932140604 6/4/2014 12:17 PM bp-9f3ac788-c8c7-4450-8e20-0bca32140520 5/20/2014 1:45 PM bp-03b4c179-d0c7-4242-a8c8-afadb2140508 5/8/2014 2:20 PM bp-5a281021-b94b-4f74-9b82-446f02140331 3/31/2014 10:55 AM bp-ac985929-32f6-4b6b-9449-778f02140331 3/31/2014 9:54 AM bp-711408f4-be7d-400e-8cf1-382af2140331 3/31/2014 9:53 AM bp-f4df8da5-4947-4586-a3d6-2c1fa2140331 3/31/2014 9:52 AM bp-d5efd816-6e80-4b5f-a4dc-f2efc2140307 3/6/2014 7:55 PM bp-f6f9d5c4-5ebb-4674-b572-7c3ef2140307 3/6/2014 7:52 PM bp-1c8ce3b3-6673-43ce-b7ab-c8f542140307 3/6/2014 7:51 PM Application Basics ------------------ Name: Version: User Agent: Crash Reports ------------- Extensions ---------- Graphics -------- Important Modified Preferences ------------------------------ Important Locked Preferences ---------------------------- JavaScript ---------- Incremental GC: Accessibility ------------- Activated: Prevent Accessibility: Library Versions ---------------- Experimental Features ---------------------
All Replies (5)
Please make sure you are using the latest version of Nightly. Nightly is updated at least once every 24 hours. Because nightly is such an early development build, weird crashes happen all the time. If you want something more stable, use Firefox Beta or release.
Many of your reports look like the above.
Tyler Downer
Thanks for taking time to reply. I have been using 64 bit Nightly since Feb 2013 with very few major bugs. However, when it crashes 11 times in two (2) hours nobody can work with that.
My latest update is 33.0a1 (2014-06-27) You requested that I "make sure you are using the latest version of Nightly." How do I check what version of Nightly I have? In (Help, About Nightly) it only gives me the latest update and that "Nightly is up to date."
Nightly crashed as I was typing this. Third time in forty minutes today.
The first time it crashed the other day and before I sent my question to Mozilla , quite a few sites that were open, came back with this message after I clicked restart on Nightly's crash box ;
"An error occurred during a connection to LastPass.com. The response from the OCSP server was corrupted or improperly formed. (Error code: sec_error_ocsp_malformed_response)" This was the first time, since I started using Nightly, that I have ever seen those messages. But since that first crash I see them a lot, so much so I'm forced to use I E and most people, as I do, hate "Control Freak" companies.
I will have to go to Pale Moon's native 64bit version if I cannot get it fixed.
Thanks again Dan P.S. Just prior to posting this Nightly crashed again and this post was lost and some sites froze when trying to reload after clicking restart on Nightlys crash box.