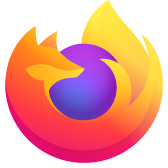 Slow Google Streetview
I use Google's Streetview quite a lot. Over the July 4th weekend, it started taking about 10-15 seconds once I clicked where I wanted the little yellow map to drop (opens the streetview) before the streetview appeared.
It only does this on my regular (non-private) Firefox browser. The Firefox private browser, Chrome, etc. does not have a lag. I have cleared the cache, the temp files, etc. I am not by any means the most computer literate so what am I missing? I have not changed anything to my settings (see previous sentence) but figure it has to be with Firefox since it is only effected with my regular Firefox browser.
Any suggestions?
Thanks, John
I use Google's Streetview quite a lot. Over the July 4th weekend, it started taking about 10-15 seconds once I clicked where I wanted the little yellow map to drop (opens the streetview) before the streetview appeared. It only does this on my regular (non-private) Firefox browser. The Firefox private browser, Chrome, etc. does not have a lag. I have cleared the cache, the temp files, etc. I am not by any means the most computer literate so what am I missing? I have not changed anything to my settings (see previous sentence) but figure it has to be with Firefox since it is only effected with my regular Firefox browser. Any suggestions? Thanks, John
All Replies (1)