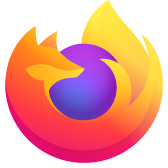 lenovo wireless mouse middle scroll button does not work
lenovo bluetooth wire mouse works fine with click buttons but the middle scroll wheel does not work. scrolling with the wheel should move the browser screen up and down and it does not. click buttons work fine just the scroll wheel in the middle of the mouse
lenovo bluetooth wire mouse works fine with click buttons but the middle scroll wheel does not work. scrolling with the wheel should move the browser screen up and down and it does not. click buttons work fine just the scroll wheel in the middle of the mouse
All Replies (2)
I resolved this problem by disabling Universal Scrolling for the Firefox application.
Go to Control Panel->Mouse->Lenovo (tab)->Advanced Properties (button)->Wheel (tab)
If "Enable Universal Scrolling" is selected click the Exceptions button and add Firefox to this list.
It might be easier to disable Universal Scrolling altogether, but I do not know how this will affect other applications so I didn't do that.
I tried this setting (adding Firefox as an exception) and it had no effect :-( Mouse wheel still does not work with Firefox (but works with everything else).