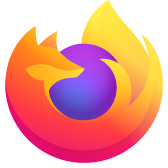 Logging into online banking
Hello,
I can login to my online banking account using Internet Explorer but, for the last week I can only get so far with the login using Firefox 5.
I can login, but the Firefox throws me straight back to the first login page. My virus checker and anti-malware applications are up to date and I have carried out deep scan with both applications.
I am using Windows 7 x64 and have 12meg of RAM.
I have uninstalled Firefox and then re-installed it. This problem has only been evident for around five days.
As mentioned above, I can access my online banking account via Internet Explorer.
Please help
Thank you Graham J Hadlington
Hello, I can login to my online banking account using Internet Explorer but, for the last week I can only get so far with the login using Firefox 5. I can login, but the Firefox throws me straight back to the first login page. My virus checker and anti-malware applications are up to date and I have carried out deep scan with both applications. I am using Windows 7 x64 and have 12meg of RAM. I have uninstalled Firefox and then re-installed it. This problem has only been evident for around five days. As mentioned above, I can access my online banking account via Internet Explorer. Please help Thank you Graham J Hadlington