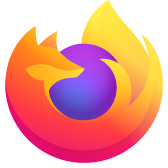 OneDrive video playback
I have an issue where I can upload a video to OneDrive and it plays back at a very low resolution in Firefox, both via double clicking and using Stream. The problem persists in safe mode. If I download the video, it comes back at full resolution and it streams perfectly in Chrome and Safari.
I have cleared cached web content. I also recently had an issue with lip sync on YouTube, which I resolved by refreshing Firefox, but the above remains.
Any ideas?
Best regards, Justin _______________ Firefox 111.0.1 2022 MacBook Pro M1 MacOS 13.2
I have an issue where I can upload a video to OneDrive and it plays back at a very low resolution in Firefox, both via double clicking and using Stream. The problem persists in safe mode. If I download the video, it comes back at full resolution and it streams perfectly in Chrome and Safari. I have cleared cached web content. I also recently had an issue with lip sync on YouTube, which I resolved by refreshing Firefox, but the above remains. Any ideas? Best regards, Justin _______________ Firefox 111.0.1 2022 MacBook Pro M1 MacOS 13.2