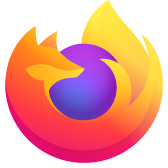 Firefox: Unable to load module (PKCS11, DNIe)
Firefox is unable to load module
I've been trying to setup a smartcard reading device, and I've gotten stuck twice on the same place.
When it comes to configuring the Security Device on Firefox, I can't access the .so file. Firefox merely shows the error "Alert: Unable to add module", but I've noticed that when I try to browse my files manually, trying to access the /usr directory returns an error (sometimes, I seem to not be able to get it consistently).
It also happens that the software I installed for the digital certificate tried to open an html with Firefox, which is located in /usr/share/, and Firefox doesn't seem to be able to load that either. It returns a "Can't open file".
Steps followed
Open Firefox
Settings → Privacy and Security → Security Devices → Load
Insert path /usr/lib/libpkcs11-dnie.so and try to load (yes, I've checked that the file does actually exist)
Receive Alert: Unable to add module error
Relevant information
   Ubuntu 22.04
   I'm on the latest snap version of Firefox: 100.0.1-1
   Trying to setup the digital certificate for my Spanish ID (DNIe)

'''Firefox is unable to load module''' I've been trying to setup a smartcard reading device, and I've gotten stuck twice on the same place. When it comes to configuring the Security Device on Firefox, I can't access the .so file. Firefox merely shows the error "Alert: Unable to add module", but I've noticed that when I try to browse my files manually, trying to access the /usr directory returns an error (sometimes, I seem to not be able to get it consistently). It also happens that the software I installed for the digital certificate tried to open an html with Firefox, which is located in /usr/share/, and Firefox doesn't seem to be able to load that either. It returns a "Can't open file". '''Steps followed''' # Open Firefox # Settings → Privacy and Security → Security Devices → Load # Insert path /usr/lib/libpkcs11-dnie.so and try to load (yes, I've checked that the file does actually exist) # Receive Alert: Unable to add module error '''Relevant information''' Ubuntu 22.04 I'm on the latest snap version of Firefox: 100.0.1-1 Trying to setup the digital certificate for my Spanish ID (DNIe)