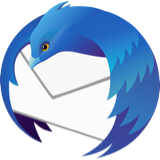 Mozilla ThunderBird not responding
1 of my customers are experiencing ThunderBird not responding, very random when it does not respond, Windows 10 Pro 64 Bit I checked that Mozilla ThunderBird is running latest version (x64 en-US) Version 102.3.3 The fixes I have tried are running the setup exe file I have checked email settings are correct Check task manager to see if anything is overloaded such as RAM Memory Check AVG Firewall and allowed ThunderBird Adjusted Windows power management settings to high power plan
1 of my customers are experiencing ThunderBird not responding, very random when it does not respond, Windows 10 Pro 64 Bit I checked that Mozilla ThunderBird is running latest version (x64 en-US) Version 102.3.3 The fixes I have tried are running the setup exe file I have checked email settings are correct Check task manager to see if anything is overloaded such as RAM Memory Check AVG Firewall and allowed ThunderBird Adjusted Windows power management settings to high power plan
Ausgewählte Lösung
Uninstalled Mozilla ThunderBird using Revo Uninstaller and deleting all registry entries, restarted computer, installed Mozilla ThunderBird, setup the 2 existing imap email account and so far so good no lockups such as not responding
Diese Antwort im Kontext lesen
👍 0
Alle Antworten (6)
TechStar_IT_Australia said
1 of my customers are experiencing ThunderBird not responding, very random when it does not respond, Windows 10 Pro 64 Bit I checked that Mozilla ThunderBird is running latest version (x64 en-US) Version 102.3.3 The fixes I have tried are running the setup exe file I have checked email settings are correct Check task manager to see if anything is overloaded such as RAM Memory Check AVG Firewall and allowed ThunderBird Adjusted Windows power management settings to high power plan
Ausgewählte Lösung
Uninstalled Mozilla ThunderBird using Revo Uninstaller and deleting all registry entries, restarted computer, installed Mozilla ThunderBird, setup the 2 existing imap email account and so far so good no lockups such as not responding
If you are also using AVG for antivirus, that could have been the cause.
What AV software are you using?
I had the occasional "not responding" issue before my Lenovo computer slowed to a crawl and I sent it in to be given a new ssd hard drive and generally cleaned up. I used to have AVG on it, but when it was returned from the shop they'd removed AVG. Now Thunderbird reverts to "not responding" every time it's opened. It doesn't clear itself. The only firewall is the standard one for Windows 10. At the same time, I got a second computer, an hp all-in-one rehab with a new ssd, also Windows 10, and have the same problem on it when I installed Thunderbird. It just goes directly to "not responding" as soon as you click on anything. Have to use task manager to close it. Any ideas?
Locking this topic becaue the original poster indicates their problem is solved.
Note - ssd's are great, but not a cure all.
Try the original poster's solution? There is also https://wiki.mozilla.org/Thunderbird:Testing:Memory_Usage_Problems
You may not be aware, but it is best practice when posting in a support forum to create your own new topic when the original poster indicates the problem is solved and yours is not solved.