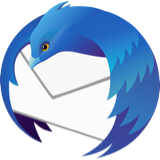 emails being duplicated in folders
A while back an upgrade to Thunder bird messed up all my filters/folders: for some reason the folders were not found when an email matched a filter and that rule was then disabled. That seemed to be fixed by exiting and restarting Thunderbird and then I manually reran the filters to move the emails from the inboxes to the proper folder. But a few weeks ago I noticed that all emails that match filters are being duplicated some even triplicated and quadrupled in the folders, they are all marked as new/unread and they all have the exact same time. On further inspection I'm finding even old emails in some of these folders are being duplicated if the email was not opened and still marked new. OK I have to revise my statement not just new emails in the filtered folders but all folders even the Inbox is duplicated. I'm running win 11 with 22H update and Thunderbird 102.3.3 (64-bit)
A while back an upgrade to Thunder bird messed up all my filters/folders: for some reason the folders were not found when an email matched a filter and that rule was then disabled. That seemed to be fixed by exiting and restarting Thunderbird and then I manually reran the filters to move the emails from the inboxes to the proper folder. But a few weeks ago I noticed that all emails that match filters are being duplicated some even triplicated and quadrupled in the folders, they are all marked as new/unread and they all have the exact same time. On further inspection I'm finding even old emails in some of these folders are being duplicated if the email was not opened and still marked new. OK I have to revise my statement not just new emails in the filtered folders but all folders even the Inbox is duplicated. I'm running win 11 with 22H update and Thunderbird 102.3.3 (64-bit)
Alle Antworten (4)
pop or imap accounts? What AV software are you using?
I'm using Bull Guard --- which will soon turn into Norton. I've used Bull Guard for several years.... this is the first instance onf this problem. I thought I had it fixed by manally deleting all the duplicated mail. In some foolders this seems to work; new emaail sent to that folder does not duplicate but I still have folders that do.
Exactly the same problem here. As long as the emails are left on the server (usually 7-14 days depends on account), they are downloaded again and again. I tried repairing all the folders, deleting all the mail from the server, but the problem is still present.
I also have this problem. I normally get approximately 300 emails/day, but the duplicates have increased to 30,000/day or more. I tried deleting them manually by re-sorting the emails by Correspondent, but each time they come back almost instantly. As some suggested, I installed the Duplicate Remover as an Add-in, but I often have screens filled with the same emails, then I run the Duplicate remover which then says "No Duplicate found"! I also tried selecting a few hundred dups and run it again, but it failed to do anything different. I have started to send all emails from many address's directly to the Trash using a Message Filter, but that eliminates some of the emails that I read to get valuable information. I am looking at alternate email programs, but each have pro's & con's along with various learning curves and cost. I WANT Thunderbird to download a single copy of each email addressed to me, but that ain't happening! I don't want to leave, but may have to. Also, while TB is Free, I donate to help keep it going. Help??!! Please.