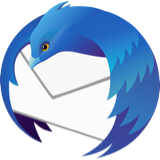 my email server
my main email server does work with thunderbird [edited] @shaw.ca this address worked before the upgrade please help
my main email server does work with thunderbird [edited] @shaw.ca this address worked before the upgrade please help
Geändert am von James
Alle Antworten (3)
Do you mean the shaw account is not receiving any emails and you cannot send emails? Or you can receive but not send Or send but not receive ?
Please post image of the error you get stating whether this is sending or receiving ?
Are you using a VPN? Maybe your Anti-Virus has switched a VPN on ? If yes, then switch it off.

Do you have any other mail account which is working ok ?
If you only have one shaw mail account and nothing is receiving nor sending then check the Firewall. Exit Thunderbird first. Access the Firewall. This might be default on your computer or one provided by the Anti-Virus. It is important that Thunderbird is set up as an allowed program otherwise it's access to the internet may get blocked.
If already set up as allowed then block it or remove, ok it and then access Firewall again to set Thunderbird program as allowed. Then start Thunderbird and see if it starts to work.
Please post this info: Help > More Troubleshooting Information 'Mail and News Accounts' section. Copy all the info and post it into this forum question.
this problem is when I try to set up an account with shaw email I enter my name email and password which is correct, thunderbird sits and nothing happens I try using pop same result manual same result I let sit nothing works call shaw.com tech support and they have flagged this app as a problem. they advised me to use my browser, I have until now been using thunderbird for at least five years what's changed?