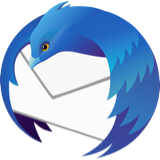 msg: checking mail server capabilies
I have been running TBIRD FOR QUITE A LONG TIME WITHOUT ANY ISSUES UNTIL RECENTLY, when I got the message "checking mail server capabilities...". The situation is as follows: System: Desktop PC OS: WIndows 10 Pro (up to date) Application: Thunderbird (64bit) 102.7.1 Several profiles running OK, but one with my personal accounts is not. That is for only one of the accounts I get the message mentioned above All accounts are running as IMAP accounts, as does the faulty one
I don't know what to do about it!
I have been running TBIRD FOR QUITE A LONG TIME WITHOUT ANY ISSUES UNTIL RECENTLY, when I got the message "checking mail server capabilities...". The situation is as follows: System: Desktop PC OS: WIndows 10 Pro (up to date) Application: Thunderbird (64bit) 102.7.1 Several profiles running OK, but one with my personal accounts is not. That is for only one of the accounts I get the message mentioned above All accounts are running as IMAP accounts, as does the faulty one I don't know what to do about it!
Alle Antworten (2)
Part of logging into a mail server using IMAP is to check with the server what it capabilities are. It might only be on the status bar for a flicker of the eye, but it is normal. Staying there is not.
Do you have an anti virus scanning email? If so try turning that off and see if things change.
On one of my email accounts, I got the "checking mail server capabilities..." notification. That email account was not downloading messages. Other email accounts were working properly.
Here's what fixed the problem for me: 1. While in the Inbox of the problematic email account, click on the "Get Messages" button above the "Folders" pane. 2. A message popped up saying, "You are about to override how Thunderbird identifies this site"... My email provider (Proton Mail) said this about Thunderbird's request: "This is your localhost port, which means that the certificate we provide must be self-signed, and is therefore not trusted by default in Thunderbird." I had to "confirm a security exception" (i.e. accept a "certificate" from my email provider). After I confirmed the security exception, and permanently stored the security exception, the problem went away.
Geändert am von alcpe