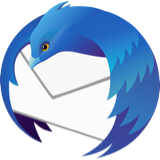 Unexpected crash
After many years of proper work my Thunderbird crashed completely and left me with a start-up screen for a complete new installation. Restart of Thunderbird or the pc didn't help to solve the problem.
I entered my credentials (Name, E-mail-address and password and I succeded getting all mails lying on the mailserver downloaded (around 1500 mails from February 9th to March 20). I am also able to send e-mails.
But I have lost contact to all my e-mails before this date which, besides my ordinary inbox and sent-box counts archives going 12 years back.
How do I connect my new setup with all the folders from the old configuration. Looking in %appdata%\tThunderbird, I can see they are lying there, but how do I connect to them? It seems that the new profile has already got in contact with my address book, (so far so good). But there seems to be no contact to everything else.
I use POP3
Can you provide me with the necessary knowledge to reestablish the situation, please?
Looking forward
Johannes
After many years of proper work my Thunderbird crashed completely and left me with a start-up screen for a complete new installation. Restart of Thunderbird or the pc didn't help to solve the problem. I entered my credentials (Name, E-mail-address and password and I succeded getting all mails lying on the mailserver downloaded (around 1500 mails from February 9th to March 20). I am also able to send e-mails. But I have lost contact to all my e-mails before this date which, besides my ordinary inbox and sent-box counts archives going 12 years back. How do I connect my new setup with all the folders from the old configuration. Looking in ''%appdata%\tThunderbird'', I can see they are lying there, but how do I connect to them? It seems that the new profile has already got in contact with my address book, (so far so good). But there seems to be no contact to everything else. I use POP3 Can you provide me with the necessary knowledge to reestablish the situation, please? Looking forward Johannes
Geändert am von johannes.lund