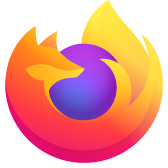 how and what do i need in windows start ups
mu start up time is longer than previous start up time i dont know what to remove from start up menu in order to manage
mu start up time is longer than previous start up time i dont know what to remove from start up menu in order to manage
Όλες οι απαντήσεις (3)
If it is only Firefox that is slow, are you getting any warnings telling you this?
Note that you will be able to see data about your own start times by keying in to the navigation bar about:healthreport
Consider doing a Refresh of Firefox, and make sure your plugins are set to ask to activate.
If the computer itself is slow to start, you will need to find advice elsewhere but you asked about startup have you seen
Run a program automatically when Windows starts
http://windows.microsoft.com/en-us/windows/run-program-automatically-windows-starts
on my norton 360 dashboard it shows the recent start up times and the current start up times and then shows what you can apply or decline on another list . My question is that im not sure what aot of the things listed are and if i need them on start up or not i am you see computer illiterate
lauradynes,
Your question is outside the scope of the Mozilla Support forums. We only offer support here for Firefox. Firefox for Android, Firefox OS, and Thunderbird. I suggest you seek support either at Microsoft's official forum or at Windows Seven Forums
This thread will now be closed.
Τροποποιήθηκε στις από το χρήστη Moses