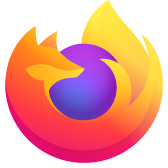 is this normal
Mozilla Firefox Installation Started: 2014-05-25 13:07:43
-------------------------------------------------------------------------------

-------------------------------------------------------------------------------
Installation Details
-------------------------------------------------------------------------------
  Install Dir: C:\Program Files (x86)\Mozilla Firefox
  Locale     : en-US
  App Version: 29.0.1
  GRE Version: 29.0.1
  OS Name    : Windows 7
  Target CPU : x86

-------------------------------------------------------------------------------
Installing Main Files
-------------------------------------------------------------------------------
  Installed File: C:\Program Files (x86)\Mozilla Firefox\AccessibleMarshal.dll
  Installed File: C:\Program Files (x86)\Mozilla Firefox\application.ini
  Installed File: C:\Program Files (x86)\Mozilla Firefox\breakpadinjector.dll
  Created Directory: C:\Program Files (x86)\Mozilla Firefox\browser
  Installed File: C:\Program Files (x86)\Mozilla Firefox\crashreporter.exe
  Installed File: C:\Program Files (x86)\Mozilla Firefox\crashreporter.ini
  Installed File: C:\Program Files (x86)\Mozilla Firefox\D3DCompiler_43.dll
  Created Directory: C:\Program Files (x86)\Mozilla Firefox\defaults
  Installed File: C:\Program Files (x86)\Mozilla Firefox\dependentlibs.list
  Created Directory: C:\Program Files (x86)\Mozilla Firefox\dictionaries
  Installed File: C:\Program Files (x86)\Mozilla Firefox\firefox.exe
  Installed File: C:\Program Files (x86)\Mozilla Firefox\freebl3.chk
  Installed File: C:\Program Files (x86)\Mozilla Firefox\freebl3.dll
  Installed File: C:\Program Files (x86)\Mozilla Firefox\gkmedias.dll
  Installed File: C:\Program Files (x86)\Mozilla Firefox\icudt52.dll
  Installed File: C:\Program Files (x86)\Mozilla Firefox\icuin52.dll
  Installed File: C:\Program Files (x86)\Mozilla Firefox\icuuc52.dll
  Installed File: C:\Program Files (x86)\Mozilla Firefox\libEGL.dll
  Installed File: C:\Program Files (x86)\Mozilla Firefox\libGLESv2.dll
  Installed File: C:\Program Files (x86)\Mozilla Firefox\maintenanceservice.exe
  Installed File: C:\Program Files (x86)\Mozilla Firefox\maintenanceservice_installer.exe
  Installed File: C:\Program Files (x86)\Mozilla Firefox\mozalloc.dll
  Installed File: C:\Program Files (x86)\Mozilla Firefox\mozglue.dll
  Installed File: C:\Program Files (x86)\Mozilla Firefox\mozjs.dll
  Installed File: C:\Program Files (x86)\Mozilla Firefox\msvcp100.dll
  Installed File: C:\Program Files (x86)\Mozilla Firefox\msvcr100.dll
  Installed File: C:\Program Files (x86)\Mozilla Firefox\nss3.dll
  Installed File: C:\Program Files (x86)\Mozilla Firefox\nssckbi.dll
  Installed File: C:\Program Files (x86)\Mozilla Firefox\nssdbm3.chk
  Installed File: C:\Program Files (x86)\Mozilla Firefox\nssdbm3.dll
  Installed File: C:\Program Files (x86)\Mozilla Firefox\omni.ja
  Installed File: C:\Program Files (x86)\Mozilla Firefox\platform.ini
  Installed File: C:\Program Files (x86)\Mozilla Firefox\plugin-container.exe
  Installed File: C:\Program Files (x86)\Mozilla Firefox\plugin-hang-ui.exe
  Installed File: C:\Program Files (x86)\Mozilla Firefox\precomplete
  Installed File: C:\Program Files (x86)\Mozilla Firefox\removed-files
  Installed File: C:\Program Files (x86)\Mozilla Firefox\softokn3.chk
  Installed File: C:\Program Files (x86)\Mozilla Firefox\softokn3.dll
  Installed File: C:\Program Files (x86)\Mozilla Firefox\update-settings.ini
  Installed File: C:\Program Files (x86)\Mozilla Firefox\updater.exe
  Installed File: C:\Program Files (x86)\Mozilla Firefox\updater.ini
  Installed File: C:\Program Files (x86)\Mozilla Firefox\webapp-uninstaller.exe
  Created Directory: C:\Program Files (x86)\Mozilla Firefox\webapprt
  Installed File: C:\Program Files (x86)\Mozilla Firefox\webapprt-stub.exe
  Installed File: C:\Program Files (x86)\Mozilla Firefox\xul.dll
  Installed File: C:\Program Files (x86)\Mozilla Firefox\webapprt\omni.ja
  Installed File: C:\Program Files (x86)\Mozilla Firefox\webapprt\webapprt.ini
  Installed File: C:\Program Files (x86)\Mozilla Firefox\uninstall\helper.exe
  Installed File: C:\Program Files (x86)\Mozilla Firefox\dictionaries\en-US.aff
  Installed File: C:\Program Files (x86)\Mozilla Firefox\dictionaries\en-US.dic
  Created Directory: C:\Program Files (x86)\Mozilla Firefox\defaults\pref
  Installed File: C:\Program Files (x86)\Mozilla Firefox\defaults\pref\channel-prefs.js
  Installed File: C:\Program Files (x86)\Mozilla Firefox\browser\blocklist.xml
  Installed File: C:\Program Files (x86)\Mozilla Firefox\browser\chrome.manifest
  Created Directory: C:\Program Files (x86)\Mozilla Firefox\browser\components
  Installed File: C:\Program Files (x86)\Mozilla Firefox\browser\crashreporter-override.ini
  Created Directory: C:\Program Files (x86)\Mozilla Firefox\browser\extensions
  Installed File: C:\Program Files (x86)\Mozilla Firefox\browser\omni.ja
  Created Directory: C:\Program Files (x86)\Mozilla Firefox\browser\searchplugins
  Installed File: C:\Program Files (x86)\Mozilla Firefox\browser\searchplugins\amazondotcom.xml
  Installed File: C:\Program Files (x86)\Mozilla Firefox\browser\searchplugins\bing.xml
  Installed File: C:\Program Files (x86)\Mozilla Firefox\browser\searchplugins\eBay.xml
  Installed File: C:\Program Files (x86)\Mozilla Firefox\browser\searchplugins\google.xml
  Installed File: C:\Program Files (x86)\Mozilla Firefox\browser\searchplugins\twitter.xml
  Installed File: C:\Program Files (x86)\Mozilla Firefox\browser\searchplugins\wikipedia.xml
  Installed File: C:\Program Files (x86)\Mozilla Firefox\browser\searchplugins\yahoo.xml
  Created Directory: C:\Program Files (x86)\Mozilla Firefox\browser\extensions\{972ce4c6-7e08-4474-a285-3208198ce6fd}
  Installed File: C:\Program Files (x86)\Mozilla Firefox\browser\extensions\{972ce4c6-7e08-4474-a285-3208198ce6fd}\icon.png
  Installed File: C:\Program Files (x86)\Mozilla Firefox\browser\extensions\{972ce4c6-7e08-4474-a285-3208198ce6fd}\install.rdf
  Installed File: C:\Program Files (x86)\Mozilla Firefox\browser\components\browsercomps.dll
  Installed File: C:\Program Files (x86)\Mozilla Firefox\browser\components\components.manifest

-------------------------------------------------------------------------------
DLL Registration
-------------------------------------------------------------------------------
<pre><nowiki>Mozilla Firefox Installation Started: 2014-05-25 13:07:43 ------------------------------------------------------------------------------- ------------------------------------------------------------------------------- Installation Details ------------------------------------------------------------------------------- Install Dir: C:\Program Files (x86)\Mozilla Firefox Locale : en-US App Version: 29.0.1 GRE Version: 29.0.1 OS Name : Windows 7 Target CPU : x86 ------------------------------------------------------------------------------- Installing Main Files ------------------------------------------------------------------------------- Installed File: C:\Program Files (x86)\Mozilla Firefox\AccessibleMarshal.dll Installed File: C:\Program Files (x86)\Mozilla Firefox\application.ini Installed File: C:\Program Files (x86)\Mozilla Firefox\breakpadinjector.dll Created Directory: C:\Program Files (x86)\Mozilla Firefox\browser Installed File: C:\Program Files (x86)\Mozilla Firefox\crashreporter.exe Installed File: C:\Program Files (x86)\Mozilla Firefox\crashreporter.ini Installed File: C:\Program Files (x86)\Mozilla Firefox\D3DCompiler_43.dll Created Directory: C:\Program Files (x86)\Mozilla Firefox\defaults Installed File: C:\Program Files (x86)\Mozilla Firefox\dependentlibs.list Created Directory: C:\Program Files (x86)\Mozilla Firefox\dictionaries Installed File: C:\Program Files (x86)\Mozilla Firefox\firefox.exe Installed File: C:\Program Files (x86)\Mozilla Firefox\freebl3.chk Installed File: C:\Program Files (x86)\Mozilla Firefox\freebl3.dll Installed File: C:\Program Files (x86)\Mozilla Firefox\gkmedias.dll Installed File: C:\Program Files (x86)\Mozilla Firefox\icudt52.dll Installed File: C:\Program Files (x86)\Mozilla Firefox\icuin52.dll Installed File: C:\Program Files (x86)\Mozilla Firefox\icuuc52.dll Installed File: C:\Program Files (x86)\Mozilla Firefox\libEGL.dll Installed File: C:\Program Files (x86)\Mozilla Firefox\libGLESv2.dll Installed File: C:\Program Files (x86)\Mozilla Firefox\maintenanceservice.exe Installed File: C:\Program Files (x86)\Mozilla Firefox\maintenanceservice_installer.exe Installed File: C:\Program Files (x86)\Mozilla Firefox\mozalloc.dll Installed File: C:\Program Files (x86)\Mozilla Firefox\mozglue.dll Installed File: C:\Program Files (x86)\Mozilla Firefox\mozjs.dll Installed File: C:\Program Files (x86)\Mozilla Firefox\msvcp100.dll Installed File: C:\Program Files (x86)\Mozilla Firefox\msvcr100.dll Installed File: C:\Program Files (x86)\Mozilla Firefox\nss3.dll Installed File: C:\Program Files (x86)\Mozilla Firefox\nssckbi.dll Installed File: C:\Program Files (x86)\Mozilla Firefox\nssdbm3.chk Installed File: C:\Program Files (x86)\Mozilla Firefox\nssdbm3.dll Installed File: C:\Program Files (x86)\Mozilla Firefox\omni.ja Installed File: C:\Program Files (x86)\Mozilla Firefox\platform.ini Installed File: C:\Program Files (x86)\Mozilla Firefox\plugin-container.exe Installed File: C:\Program Files (x86)\Mozilla Firefox\plugin-hang-ui.exe Installed File: C:\Program Files (x86)\Mozilla Firefox\precomplete Installed File: C:\Program Files (x86)\Mozilla Firefox\removed-files Installed File: C:\Program Files (x86)\Mozilla Firefox\softokn3.chk Installed File: C:\Program Files (x86)\Mozilla Firefox\softokn3.dll Installed File: C:\Program Files (x86)\Mozilla Firefox\update-settings.ini Installed File: C:\Program Files (x86)\Mozilla Firefox\updater.exe Installed File: C:\Program Files (x86)\Mozilla Firefox\updater.ini Installed File: C:\Program Files (x86)\Mozilla Firefox\webapp-uninstaller.exe Created Directory: C:\Program Files (x86)\Mozilla Firefox\webapprt Installed File: C:\Program Files (x86)\Mozilla Firefox\webapprt-stub.exe Installed File: C:\Program Files (x86)\Mozilla Firefox\xul.dll Installed File: C:\Program Files (x86)\Mozilla Firefox\webapprt\omni.ja Installed File: C:\Program Files (x86)\Mozilla Firefox\webapprt\webapprt.ini Installed File: C:\Program Files (x86)\Mozilla Firefox\uninstall\helper.exe Installed File: C:\Program Files (x86)\Mozilla Firefox\dictionaries\en-US.aff Installed File: C:\Program Files (x86)\Mozilla Firefox\dictionaries\en-US.dic Created Directory: C:\Program Files (x86)\Mozilla Firefox\defaults\pref Installed File: C:\Program Files (x86)\Mozilla Firefox\defaults\pref\channel-prefs.js Installed File: C:\Program Files (x86)\Mozilla Firefox\browser\blocklist.xml Installed File: C:\Program Files (x86)\Mozilla Firefox\browser\chrome.manifest Created Directory: C:\Program Files (x86)\Mozilla Firefox\browser\components Installed File: C:\Program Files (x86)\Mozilla Firefox\browser\crashreporter-override.ini Created Directory: C:\Program Files (x86)\Mozilla Firefox\browser\extensions Installed File: C:\Program Files (x86)\Mozilla Firefox\browser\omni.ja Created Directory: C:\Program Files (x86)\Mozilla Firefox\browser\searchplugins Installed File: C:\Program Files (x86)\Mozilla Firefox\browser\searchplugins\amazondotcom.xml Installed File: C:\Program Files (x86)\Mozilla Firefox\browser\searchplugins\bing.xml Installed File: C:\Program Files (x86)\Mozilla Firefox\browser\searchplugins\eBay.xml Installed File: C:\Program Files (x86)\Mozilla Firefox\browser\searchplugins\google.xml Installed File: C:\Program Files (x86)\Mozilla Firefox\browser\searchplugins\twitter.xml Installed File: C:\Program Files (x86)\Mozilla Firefox\browser\searchplugins\wikipedia.xml Installed File: C:\Program Files (x86)\Mozilla Firefox\browser\searchplugins\yahoo.xml Created Directory: C:\Program Files (x86)\Mozilla Firefox\browser\extensions\{972ce4c6-7e08-4474-a285-3208198ce6fd} Installed File: C:\Program Files (x86)\Mozilla Firefox\browser\extensions\{972ce4c6-7e08-4474-a285-3208198ce6fd}\icon.png Installed File: C:\Program Files (x86)\Mozilla Firefox\browser\extensions\{972ce4c6-7e08-4474-a285-3208198ce6fd}\install.rdf Installed File: C:\Program Files (x86)\Mozilla Firefox\browser\components\browsercomps.dll Installed File: C:\Program Files (x86)\Mozilla Firefox\browser\components\components.manifest ------------------------------------------------------------------------------- DLL Registration -------------------------------------------------------------------------------</nowiki></pre>
Modified by cor-el
All Replies (5)
Looks OK to me. I assume that you installed the full version or the stub version (i.e. didn't update) and that you looked at the installer log file.
Are you expecting to see something different?
Did you have some kind of problem?
I just installed the latest version before running this, everything I do is re directed and I thought this might say something to that effect. This is only part of it since it was too big to post here. Also at the end of my post it says it was modified by cor el at 9:40 this morning do you know what that means?
Yes, I have been attacked I think, everything is basically taken over on my network and we can only see and do things that the attacker wants to let us. It never shows malware etc on scans because it is using legit programs like Java reader frameworks flash windows 15 wireless printer and on and on
Have you system manager run virus scans. also have them check these links.
Sometimes a problem with Firefox may be a result of malware installed on your computer, that you may not be aware of.
You can try these free programs to scan for malware, which work with your existing antivirus software:
Microsoft Security Essentials is a good permanent antivirus for Windows 7/Vista/XP if you don't already have one.
Further information can be found in the Troubleshoot Firefox issues caused by malware article.
Did this fix your problems? Please report back to us!