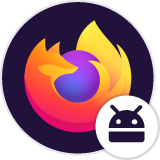 I will contact the FCC and see if they can help. Every time I crash I send a report. I NEVER created a mozilla persona account and stumbled on it
I have repeatedly contacted mozilla each time my apps crashed. i later found out remote access was put on my device. Subsequently, I determined that all of my accounts are on Mozilla persona without my ever even knowing it. I want it determined who has created this account and who is using. I will go to the FCC. This has ruined my life
I have repeatedly contacted mozilla each time my apps crashed. i later found out remote access was put on my device. Subsequently, I determined that all of my accounts are on Mozilla persona without my ever even knowing it. I want it determined who has created this account and who is using. I will go to the FCC. This has ruined my life
All Replies (2)
If someone created a persona account without your permission, you can close it easily. How do I cancel my Persona account?
If you'd like help with your Firefox crashes, please give us your crash ID's. Type about:crashes into your address bar, press Enter, and then copy the last 5 crash ID's into this thread (They should start with bp-)
Also, I'm not sure what you mean by remote access, but I can tell you that Mozilla does not make or distribute any sort of remote access software, and that it isn't tied to any Mozilla accounts. Can you please clarify? Thanks!