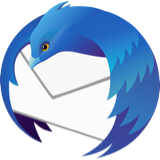 In Thunderbird 31, the Nested Mail Lists are gone !
I've changed from Netscape to Thunderbird 2 or 3 years ago. And the 2GB problem in folders size disappeared. And Thunderbird(2010-2011) worked perfectly using the same data profile as Netscape. I'm an openSUSE user, on a x86_64 workstation. My address book uses for 10 years now **Nested Mailing Lists**. In such a Lists I have 2 or 3 "SubLists", plus individual emails, etc. after the last update to "Thunderbird 31" the address book **refuses all my nested lists**, saying, for example :
SubList <SubList> is not a valid e-mail address because it is not of the form user@host. You must correct it before sending the e-mail.
then I tested on a different nested list ans it's clear : NOW THUNDERBIRD REFUSES ANY SUBLIST IN A LIST
IT WORKED PERFECTLY TILL NOW
I've changed from Netscape to Thunderbird 2 or 3 years ago. And the 2GB problem in folders size disappeared. And Thunderbird(2010-2011) worked perfectly using the same data profile as Netscape. I'm an openSUSE user, on a x86_64 workstation. My address book uses for 10 years now **Nested Mailing Lists**. In such a Lists I have 2 or 3 "SubLists", plus individual emails, etc. after the last update to "Thunderbird 31" the address book **refuses all my nested lists**, saying, for example : SubList <SubList> is not a valid e-mail address because it is not of the form user@host. You must correct it before sending the e-mail. then I tested on a different nested list ans it's clear : NOW THUNDERBIRD REFUSES ANY SUBLIST IN A LIST IT WORKED PERFECTLY TILL NOW