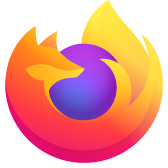 No changes have been made but firefox wont load my website but ie and chrome do
Just recently after a firefox update (31) my website now dosent load in firefox. Loads fine in ie and chrome etc just not firefox? website is www.wsrconline.net if anyone can help
Just recently after a firefox update (31) my website now dosent load in firefox. Loads fine in ie and chrome etc just not firefox? website is www.wsrconline.net if anyone can help
All Replies (6)
Many site issues can be caused by corrupt cookies or cache. In order to try to fix these problems, the first step is to clear both cookies and the cache. Note: This will temporarily log you out of all sites you're logged in to. To clear cache and cookies do the following:
Click the menu button , choose History, and then Clear Recent History....
Under "Time range to clear", select "Everything".
Now, click the arrow next to Details to toggle the Details list active.
From the details list, check Cache and Cookies and uncheck everything else.
Now click the Clear now button.
Further information can be found in the Clear your cache, history and other personal information in Firefox article.
Did this fix your problems? Please report back to us!
Thank you.
No have tried all that, even tried it on 3 different computers , finds the page then just sits there loading but never makes it to the front page
Doesn't work for me either in Firefox 31 and later that seems to be about resizing content. There is an error message in the Web Console (Firefox/Tools > Web Developer).
TypeError: content.parents is not a function scripts.js:197
HMM ok , ill look into that, i havent updated that site for months so i can only assume it mozilla based
What if you do not want to delete your history?.. Also,I am the person that had the tabs issue,with why you can't move them like you used too..Sorry about mentioning that which is off topic..
But ya,Firefox used to be cool..What happened?
nofirefox What if you do not want to delete your history? Deleting history is one of the last things to try. Most of the time, removing Cache and Cookies is enough.