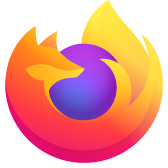 A blue box appears around where I point my mouse, how do I turn it off
A blue box appears around where I point my mouse, how do I turn it off
A blue box appears around where I point my mouse, how do I turn it off
All Replies (4)
Hello,
In order to better assist you with your issue please provide us with a screenshot. If you need help to create a screenshot, please see How do I create a screenshot of my problem?
Once you've done this, attach the saved screenshot file to your forum post by clicking the Browse... button below the Post your reply box. This will help us to visualize the problem.
Thank you!
Some added toolbar and anti-virus add-ons are known to cause Firefox issues. Disable All of them.
Start Firefox in Safe Mode to check if one of the extensions (Firefox/Tools > Add-ons > Extensions) or if hardware acceleration is causing the problem.
Switch to the DEFAULT theme: Firefox/Tools > Add-ons > Appearance
Do NOT click the Reset button on the Safe Mode start window
You would be better off without your two Mindspark plug-ins. Google for information and third-party removal advice.