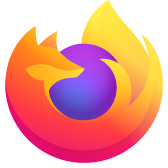 FIX FIREFOX FULL SCREEN
is there anyway to stop firefox from exiting out of full screen when I hit escape on a youtube video after watching it in full screen? this use to never be a problem before now every time I watch a video in full screen and i hit escape the video exits and firefox exits out of full screen. is there any way i can keep firefox in full screen when i exit out of watching a full screen video. This happens with any method. hitting the full screen button on a video to get back to the reg size also takes firefox out of full screen
is there anyway to stop firefox from exiting out of full screen when I hit escape on a youtube video after watching it in full screen? this use to never be a problem before now every time I watch a video in full screen and i hit escape the video exits and firefox exits out of full screen. is there any way i can keep firefox in full screen when i exit out of watching a full screen video. This happens with any method. hitting the full screen button on a video to get back to the reg size also takes firefox out of full screen
All Replies (3)
Is this problem with the Flash player plugin or with the built-in HTML5 video player? Usually you can tell which one is being used from the last item on the context menu (right-click or Ctrl+click the player).
See also: Fix problem with fullscreen after updating Firefox
so what would I do after that?
Either you can force YouTube to use Flash, as a temporary workaround, or... the problem will be fixed in about two months when Firefox 40 is released.
Please see the other thread I linked to for more information: https://support.mozilla.org/questions/1062134