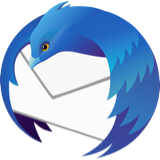 E-mail not going through
I have one contact that cannot receive my e-mails. I have verified that the address is correct, and even copied her address from an e-mail that she sent to me. Is there something that could be blocking this one e-mail address? All of my other messages are going through with no difficulty, and I can receive e-mail from this address. I am running Windows 8.1 with Thunderbird 31.7.0 Thanks, Jim
I have one contact that cannot receive my e-mails. I have verified that the address is correct, and even copied her address from an e-mail that she sent to me. Is there something that could be blocking this one e-mail address? All of my other messages are going through with no difficulty, and I can receive e-mail from this address. I am running Windows 8.1 with Thunderbird 31.7.0 Thanks, Jim
All Replies (7)
Have the recipient check her junk folder. Do you get any error message?
It is not going to her junk folder, and the only error message I get is when I get an e-mail from redcondor.net telling me that my e-mail did not go through. Thanks, Jim
my e-mail did not go through
It used those exact words?
No, it returned the following:
The attached message could not be delivered to the recipients listed below.
The original message was rejected at Mon, 29 Jun 2015 18:59:04 +0000
Delivery attempt from MAG: smtp673.redcondor.net to receiving MTA failed.
---
The following addresses had permanent fatal errors -----
<turnerje@sbcglobal.net>
  mail undeliverable for 48 hours

Reporting-MTA: dns; smtp673.redcondor.net
Final-Recipient: <turnerje@sbcglobal.net> Action: failed Status: 5.1.1 (permanent failure) Last-Attempt-Date: Mon, 29 Jun 2015 18:59:04 +0000

ForwardedMessage.eml
TBH, that looks like a problem at the addressee's server. Usually all you can do is wait for it to be sorted out. Does this person have an alternative address that you can use?
She has a company e-mail, but her employer prefers that it be used for company business only. I have a g-mail account I can probably use. I just did not understand why I could receive e-mail from her, but could not send e-mail to her.
It may be instructive to know if your gmail account has any greater success. The "undeliverable" message usually implies a real fault or a full inbox, and so should be seen regardless of which account you use.