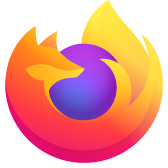 Don't want certain passwordssaved on my computer
I went to get in to a secured account and found my password already sitting there as little dots - I do not want these there - I want to put in my own security password
I went to get in to a secured account and found my password already sitting there as little dots - I do not want these there - I want to put in my own security password
All Replies (1)
Some sensitive sites are designed to not even save passwords on a browser.
If it is a password saved on Firefox you do have control and may delete it.
Some login fields may be determined by the provider. For instance your account number &|or user name may be provided or chosen for you, but that is something to take up with the site concerned.