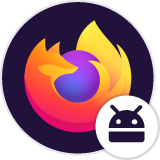 Mobile Printing
Why is there no print option in Firefox for Android?
Why is there no print option in Firefox for Android?
All Replies (5)
Currently there is no mobile printing feature in Firefox for Android. Because as far as I know, Android does not really have a way to print documents as part of the operating system.
Thank you for your reply. It does confuse me a little though. I can't speak for devices which have been rooted and I can't speak for devices running the Android O.S. prior to version 4.4, but certainly since 4.4, printing has been part of the A.P.I. Please see the following quote from the site:
developer.android.com/training/printing/index.html
"In Android 4.4 (API level 19) and higher, the framework provides services for printing images and documents directly from Android applications. This training describes how to enable printing in your application, including printing images, HTML pages and creating custom documents for printing."
In devices prior to 4.4, printing could be accomplished via 3rd party printing apps or cloud printing services. After a quick search using the term 'android printing', I found references to printing from Android devices as far back as early 2013. Some printer manufacturers have apps for their own printers. Some use Wi-Fi and others use Bluetooth.
Please see the following images from my Samsung tablet (4.4.2):
The first screenshot is from the native browser, as you can see from the icon at the upper left. This is what came with the device out of the box. Please note the drop-down menu on the right:
The second screenshot is the next after 'Print' is tapped:
And this is the last screenshot prior to printing: (After this I get to choose which of my printers I want to use)

So I guess I'll ask the question again. Why is it that I can't print from Firefox?
But Firefox is using the API of Android 2.3, so giving support to most of the users some advanced API isn't available in Firefox as they aren't available on previous versions of Android.
Did I read that correctly?!?! The 2.3 A.P.I?!? If that's the case, I would think that an update is seriously overdue. So it isn't that "Android does not really have a way to print documents as part of the operating system." It's that the app is based on an outdated A.P.I.
The following data was excerpted from www.marketshare.com (only Android versions shown): (Jan. 2015) Android 4.4 20.07% Android 4.2 8.0% Android 4.1 5.68% Android 4.56% Android 5.0 4.36% Android 4.3 2.63% Android 4.0 1.91% Android 2.3 1.43% Android 5.1 0.46% Android;U; 0.26% Android 2.2 0.13% Android 3.2 0.06%
If we take just the Android versions 4.0 and above we have 43.11% of market share, based on this site. Conversely, if we take just Android versions 2.2, 2.3, and 3.2, we have 1.72% of market share. So it seems that you're basing your application on an O.S. which represents 1.72% of market share. Or am I incorrect?
Beyond this, Google "announced back in September that its Android mobile operating system (OS) had hit the 500million mark for active devices globally, with at least 1.3 million additional tablets and smartphones being activated every day." (according to http://www.theinquirer.net/inquirer/feature/2235734/outdated-android-devices-are-exposing-400-million-users-to-security-threats). The article was posted Jan 11, 2013. That announcement would have been Sept. 2012. If I'm not mistaken, Android 4.0, aka 'Ice Cream Sandwich' was released in late 2011. That's 1.3 million/day of Android 4.0 and above devices since Sept. 2012.
The other point which needs mention is the security issue. With each O.S. update, the security, hopefully, gets better.
I have been using Firefox (and Thunderbird, too) since the version numbers were single digits. I would assume that each new release would be better, faster, and more secure. I think it was either ver. 2 or 3 for Firefox. I'm now on 40.0.3.
Based on your answer, I'm sorry to have to say that I will be removing Firefox from my Android device. Hopefully someone will see the need, and desirability, of updating this application. I will look forward to that day.
The first thing is I'm a general user like you, so just don't take my reply as any statement. Because if you think Firefox for Android should have this feature you can ask in the proper channel. And that is Bugzilla. Do consider to file a bug here: http://bugzilla.mozilla.org/