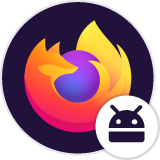 How do I tell Firefox Android not to ask permissions for my tablet camera any time?
Hello
I use my tablet on stand in my shop. I have application, which scans user cards. This is Javascript browser app which uses getUserMedia and works fine, except the one thing: it always asks me for access to the tablet camera. App cycle is easy: scan card, send data to server, return back to wait page and go to beginning. Any time, I load page with getUserMedia gears, firefox displays this dialog. How can I tell Firefox Android not to do that at all or ask for camera access ONE TIME and do not repeat it again?
Hello I use my tablet on stand in my shop. I have application, which scans user cards. This is Javascript browser app which uses getUserMedia and works fine, except the one thing: it always asks me for access to the tablet camera. App cycle is easy: scan card, send data to server, return back to wait page and go to beginning. Any time, I load page with getUserMedia gears, firefox displays this dialog. How can I tell Firefox Android not to do that at all or ask for camera access ONE TIME and do not repeat it again?
All Replies (2)
Great question, what webrtc service are you using in the app?
It is not specific service. We use custom javascript browser application which uses getUserMedia for camera access. This application scans QR and bar codes.
Tablet PC with Firefox Android browser used as a scan terminal. It is pretty annoying for customers and staff to always tapping the screen, allowing my application to use front camera of tablet.