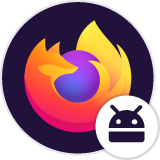 Get latest Aurora version 43.x ???
Hey gang, I always have all 4 versions of Firefox on my Xoom Tablet to test them (Firefox Original, Beta, Aurora as well as Nightly). Aurora has stopped auto-updating on Sept 21. When this happens, I usually visit the https://www.mozilla.org/en-US/firefox/channel/ page, but it's still pushing out version 42 not 43. I also visited the FTP page https://ftp.mozilla.org/pub/mozilla.org/mobile/nightly/latest-mozilla-aurora-android-api-11/ and found a Version 43, installed it, but this one has not updated since Sept 22 and auto-updated does not offer a newer version. Am I missing something? Am I doing something wrong or different? I just like to keep up with things. G.
Modified by Golem
All Replies (5)
Had a problem with my 1rst post and commented here to find a solution. I found the solution and now want to delete THIS post but can't find the way. I can only edit NOT delete. Oh well!
Modified by Golem
hi, this is the normal process - updates for devedition are traditionally enabled on fridays (so later today). dev-edition takes a bit longer on release weeks, because the focus of release engineering, quality testing etc is on the new release and beta versions first...
The updates for Aurora channel are usually disabled say the Monday and the enabled on Friday or later during the week of new Release.
The Aurora channel often times gets checkins dumped at last minute before the versions move/merge to next channel. This can potentially cause the Aurora builds to be unstable for a bit.
There is a link to show the day to day on this but I am on a tablet at moment and do not have link.
Thank you both for the inputs.
The website just updated to Version 43, but it is still a version from Sept 22.
I don't get the Monday, Friday thing. Since my original install of Aurora, I get daily auto-updates. It does not skip over all the weekdays. But since the last version number change (??) it just stopped. The FTP site only has an En-Us version dated 25th, and not the "multi" that I usually chose.
I will keep my eyes open.
Here is the Calendar link I was referring to.
To fix some of my wording and channels. Some of the people who can add checkins to Nightly channel rather (not Aurora) may do that in last last day or so before the versions move/merge to next channel, in this case Aurora. This has caused some Aurora channel builds for a new version to be unstable in different ways whether minimal to builds not building for a few days until the culprit checkin(s) is fixed, finished or reverted.
They decided to do the practice so to not get upset Aurora users or duplicate bug reports due to issue with one of the problem checkins and so they have a stable experience. The real Testers could still download and install manually if they wanted to test them for those few days. Many people who are using the Aurora channel builds are not even Testing but because they heard it had Win64 builds for example (even though Win64 is on Beta and Nightly also).
Checkins happen almost everyday on the Aurora and Nightly channel so those channels get a update each of those days if the update also builds and there is the occasional respin. With the exception of the Release week when updates for Aurora is disabled Mon to Fri then.
Modified by James