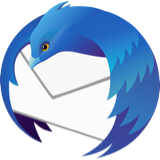 Thunderbird 38.3.0 not displaying Lightning 4.0.3.1 calendars
OS 10.7.5 TB 38.3.0 Lightning 4.0.3.1
Yesterday all was well. Then last night, I Quit TB, closed MacBookPro, it slept overnight. Today, I opened MBP, launched TB, and this time, suddenly, no more calendar or calendar tab showing up.
View > Calendar: Calendar is greyed out.
Events & Tasks > Calendar: DOES open a Calendar tab, but no calendar shows, except the mention of only ONE of my several calendars in the left-hand sidebar.
If I Ctrl- or right- click that calendar mention in left-hand sidebar, then click Properties or Show All Calendars, then nothing happens from either of those.
I CAN export any/all calendars to .html, .ics and .csv, via Left/Ctrl-clicking OPEN white space in left-hand sidebar, then clicking Export Calendar, at which point is lets me choose any of my several calendars from which to Export.
What to do!?
Thanks! Ted
OS 10.7.5 TB 38.3.0 Lightning 4.0.3.1 Yesterday all was well. Then last night, I Quit TB, closed MacBookPro, it slept overnight. Today, I opened MBP, launched TB, and this time, suddenly, no more calendar or calendar tab showing up. * View > Calendar: Calendar is greyed out. * Events & Tasks > Calendar: DOES open a Calendar tab, but no calendar shows, except the mention of only ONE of my several calendars in the left-hand sidebar. If I Ctrl- or right- click that calendar mention in left-hand sidebar, then click Properties or Show All Calendars, then nothing happens from either of those. * I CAN export any/all calendars to .html, .ics and .csv, via Left/Ctrl-clicking OPEN white space in left-hand sidebar, then clicking Export Calendar, at which point is lets me choose any of my several calendars from which to Export. What to do!? Thanks! Ted