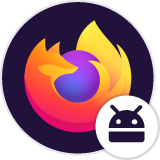 Where are my bookmarks
It says to press to bookmark, I do. Where are they. Where are my recent sites? Where is my history? The stuff that's there is from months ago. Why can't I look at my history? I bookmark important sites, then when I look for them, nothing. Also no history and history has stuff from months ago
It says to press to bookmark, I do. Where are they. Where are my recent sites? Where is my history? The stuff that's there is from months ago. Why can't I look at my history? I bookmark important sites, then when I look for them, nothing. Also no history and history has stuff from months ago
All Replies (1)
Thank you for your question.
This early version of Firefox for iOS does not have the ability to sync bookmarks yet. That feature is coming in a later version.
Here are some pointers on how you can access your favorite sites in the meantime: Bookmarks won't sync on Firefox for iOS.
Tip: You'll still be able to sync your history, passwords and open tabs in the current version.