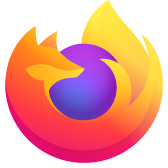 Geolocation is not working in firefox. When I try to share location it does not work with the map but works well in other browsers.
Hi there,
I figured out that google has made map api to work in SSL sites, on https:// sites. Geolocation is working fine in other browsers for https:// sites, but it is not working in firefox. I'm trying google developer map page in firefox https://developers.google.com/maps/documentation/javascript/examples/map-geolocation. This is not working in firefox. it gives me the error saying 'Error: The Geolocation service failed.'.
please have a look in to this issue.
Thanks.
Hi there, I figured out that google has made map api to work in SSL sites, on https:// sites. Geolocation is working fine in other browsers for https:// sites, but it is not working in firefox. I'm trying google developer map page in firefox https://developers.google.com/maps/documentation/javascript/examples/map-geolocation. This is not working in firefox. it gives me the error saying 'Error: The Geolocation service failed.'. please have a look in to this issue. Thanks.
All Replies (4)
I tested in Firefox 48 on Windows 7 and it worked normally. Left side of screenshot is the permission prompt -- do you get the prompt? -- and right side is the detection several seconds later.
Thank you for the support. I've been using the older version of firefox. May be this is the reason goelocation not working.
Yes, it is working now. I figured out this. It was browser version. And working fine now.
Thank you