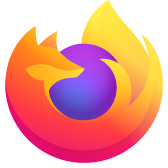 how do I block www.search.com.
It is hijacking my home page in all browsers
It is hijacking my home page in all browsers
All Replies (1)
First run several malware cleaning tools, then check the shortcuts you use to start your browsers for unwanted addresses. Check for any rogue add-ons, and then finally, restore your desired home page.
Part 1: Troubleshoot Firefox issues caused by malware
Part 2: The Firefox icon (and shortcuts for your other browsers) can be set up to launch specific pages at startup (or more specifically, when you use the icon). To check whether that is how your Firefox is being hijacked:
First, open the shortcut as follows:
Desktop shortcut: right-click the icon, choose Properties
Pinned taskbar icon: right-click the icon, right-click Mozilla Firefox, choose Properties
Windows normally will select the Shortcut tab. If not, go ahead and click the Shortcut tab.
You'll see the Target highlighted. On 32-bit Windows, that usually is no more and no less than the following:
"C:\Program Files\Mozilla Firefox\firefox.exe"

If anything follows after that, try clearing it out.
After OK'ing the Properties dialog, you can test right away to confirm that Firefox now launches only your home page. Either:
double-click desktop shortcut
right-click pinned taskbar icon, click Mozilla Firefox
Success?
Part 3: Sometimes a bad add-on isn't removed by the general malware cleanup tools. You can view, disable, and often remove unwanted or unknown extensions on the Add-ons page. Either:
Ctrl+Shift+a (Mac: Command+Shift+a)
"3-bar" menu button (or Tools menu) > Add-ons
In the left column, click Extensions. Then cast a critical eye over the list on the right side. All extensions are optional. If in doubt, disable. (If something is obviously not supposed to be there, try to Remove it.)
Often a link will appear above at least one disabled extension to restart Firefox. You can complete your work on the tab and click one of the links as the last step.
Part 4: If necessary, fix your home page. See: How to set the home page. To test, launch a new window (Ctrl+n) or click the Home button. Success?
If it doesn't last, see: How to fix preferences that won't save.