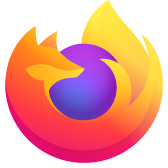 how to add to Applications pref acsm file
I want to change default for downloading DRM books to my ereader from Sony Reader to ADE. I need in Firefox - Preferences - Applications - Content "acsm file" and then the actions of Sony reader or Adobe Digital Editions or other
I want to change default for downloading DRM books to my ereader from Sony Reader to ADE. I need in Firefox - Preferences - Applications - Content "acsm file" and then the actions of Sony reader or Adobe Digital Editions or other
All Replies (4)
Try to set .acsm to the desired application on the OS level by opening the file.
Then Firefox should offer to open the file in the default application and hopefully allow to tick the box to do this automatically.
I have two Macs and older mac has as content - "acsm file" and newer mac doesnt have that as a content. I need to add it and then I think it will add the actions of Sony reader and Adobe Digital Editions. When I open .ascm file which is a book from our Library - it immediately opens Sony Reader which does not work and I probably should just dump it in the trash. ... Thank you! judy
Support for a file or a protocol is usually added automatically when you install the application that can handle this content.
Do you have the application on your computer that handles this file type on the other computer?
Thank you for thinking this through. Yes I have both Sony Reader for Mac and Adobe Dig Eds (ADE) however its set up as Reader the default so when I open a library book to download thats what is there. And ADE shows the books in the library yet no device so its not connected to my reader. So I am trying (been doing this various ways for many hours) to link the ADE to my Sony 350 device and I cannot do it! Maybe if I could add the acsm file to list of content I could make ADE the default application

Judy