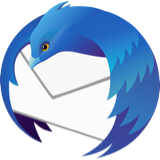 how to add contacts to list
Hello
Thunderbird has given me two address books, personal and collected addresses.
In the second one, I need to create a sublist (Work) and then slide the relevant addresses into it.
I create the sublist, but then no matter what I do, I'm invited to type in either an email address or complete a new contact window.
But i simply want to slide in info that ALREADY exist.
Is there a way to do this please?
Thanks
Hello Thunderbird has given me two address books, personal and collected addresses. In the second one, I need to create a sublist (Work) and then slide the relevant addresses into it. I create the sublist, but then no matter what I do, I'm invited to type in either an email address or complete a new contact window. But i simply want to slide in info that ALREADY exist. Is there a way to do this please? Thanks
All Replies (2)
thanks
I've now managed to drag in some addresses but they still appear in the "other" address book too (I would have preferred them to be moved rather than copied)
But the answer helped so thanks agaon