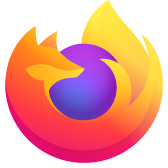 updating firefox is blocked due to registry key
cannot update firefox on computer as the update is blocked and requires admin changes - change reg key
cannot update firefox on computer as the update is blocked and requires admin changes - change reg key
All Replies (7)
If I download it via a link, it will still say that firefox is not updated. I need to know the Registry Key that I can change and set to auto-update
Would you know which key it would be?
HemaniL said
cannot update firefox on computer as the update is blocked and requires admin changes - change reg key
Hello,
In order to better assist you with your issue please provide us with a screenshot. If you need help to create a screenshot, please see How do I create a screenshot of my problem?
Once you've done this, attach the saved screenshot file to your forum post by clicking the Browse... button below the Post your reply box. This will help us to visualize the problem.
Thank you!
Hello Please see attached
Thanks Hemani
The installation is blocked by the registry key.
Do you require further information? with regards to the key and setup?
hi, firefox doesn't use any registry keys for settings etc. if you have admin access to the machine, please manually delete the firefox installation folder, which is usually located under C:\program files (x86)\mozilla firefox\, and then reinstall firefox through the link that fred has provided. afterwards updates should no longer be locked...