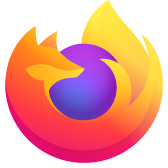 got an email requesting an update to Blur. Is it necessary? What is it?
Abine, Inc. Logo BLUR DATA UPDATE REQUIRED
Email not displaying correctly? View it in your browser. BLUR DATA UPDATE REQUIRED To all Firefox Blur users:
Firefox recently introduced "Web Extensions" -- a revised framework for Firefox add-ons making them faster and more secure. You can read more by clicking this link.
You must login to Blur on Firefox to keep from losing any of your stored Blur data like accounts, passwords or auto-fill identities.
PLEASE NOTE: TO MIGRATE DATA SUCCESSFULLY YOU MUST USE THE SAME FIREFOX BROWSER AS YOU REGULARLY USE WITH BLUR
1) Login to Blur for Firefox:
Migrate Now
Abine, Inc. Logo BLUR DATA UPDATE REQUIRED Email not displaying correctly? View it in your browser. BLUR DATA UPDATE REQUIRED To all Firefox Blur users: Firefox recently introduced "Web Extensions" -- a revised framework for Firefox add-ons making them faster and more secure. You can read more by clicking this link. You must login to Blur on Firefox to keep from losing any of your stored Blur data like accounts, passwords or auto-fill identities. PLEASE NOTE: TO MIGRATE DATA SUCCESSFULLY YOU MUST USE THE SAME FIREFOX BROWSER AS YOU REGULARLY USE WITH BLUR 1) Login to Blur for Firefox: Migrate Now
All Replies (1)