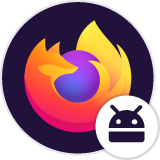 Android Sync and Master Password
I'm trying to get login passwords to sync on a new Galaxy S8. I had it working on an another S8, my older S5, etc.
First, the articles in the KB are out of date. "Sync" is no longer a selection option anywhere in Firefox's menu structure. You have to go to the device's Settings /Accounts /Firefox page.
Just disabling the Master Password on the S8 did not work. It took a couple of tries, but disconnecting and reconnecting with MP disabled finally worked.
But the information I'm seeing about Sync and Master Password is confuising. From the Knowledge Base, these two consecutive statements seem to conflict: 1- Once the master password has been entered, Sync can also access your other saved passwords and sync them between your devices. 2- Passwords will not sync to Firefox for Android if a Master Password is enabled.
Does this mean that in order to keep logins in sync that I have to periodically remove the Master Password (and disconnect, etc.)? This seems unreasonable. Or, does it meant that at some point I will be asked to input the Master Password and then it should sync? This seems very reasonable, but does not appear to be the case.
How does it work?
Thanks
I'm trying to get login passwords to sync on a new Galaxy S8. I had it working on an another S8, my older S5, etc. First, the articles in the KB are out of date. "Sync" is no longer a selection option anywhere in Firefox's menu structure. You have to go to the device's Settings /Accounts /Firefox page. Just disabling the Master Password on the S8 did not work. It took a couple of tries, but disconnecting and reconnecting with MP disabled finally worked. But the information I'm seeing about Sync and Master Password is confuising. From the Knowledge Base, these two consecutive statements seem to conflict: 1- Once the master password has been entered, Sync can also access your other saved passwords and sync them between your devices. 2- Passwords will not sync to Firefox for Android if a Master Password is enabled. Does this mean that in order to keep logins in sync that I have to periodically remove the Master Password (and disconnect, etc.)? This seems unreasonable. Or, does it meant that at some point I will be asked to input the Master Password and then it should sync? This seems very reasonable, but does not appear to be the case. How does it work? Thanks