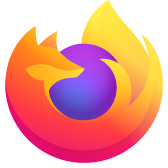 How can I change the "Move Tab in Focus Left/Right" keybind shortcuts?
" Ctrl+Shift+Page up or Page down" is used by Google Docs Sheets to navigate between sheet tabs in a workbook, and up until about a month ago I was able to use this shortcut in myspreadsheets, while at the same time the tab in Firefox would be moving around as well (which I could live with).
Now I can't get the shortcut to work in Google sheets. An add-on extension like Keybinder doesn't even include the "move tab in focus" shortcut. And with the override browser shortcuts option in Google sheets, as well this shortcut isn't listed.
Now I'm stuck with having to use Google Chrome all the time
" Ctrl+Shift+Page up or Page down" is used by Google Docs Sheets to navigate between sheet tabs in a workbook, and up until about a month ago I was able to use this shortcut in myspreadsheets, while at the same time the tab in Firefox would be moving around as well (which I could live with). Now I can't get the shortcut to work in Google sheets. An add-on extension like Keybinder doesn't even include the "move tab in focus" shortcut. And with the override browser shortcuts option in Google sheets, as well this shortcut isn't listed. Now I'm stuck with having to use Google Chrome all the time