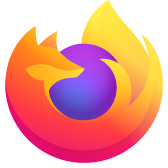 Button on toolbar that can toggle the background color on and off.
I was using this add-on to toggle the background color on and off: https://addons.mozilla.org/en-US/firefox/addon/toolbar-buttons/ However, the new version of Firefox does not support this add-on. Does anybody know of any alternatives?
All Replies (4)
Chosen Solution
I found an earlier thread where you mentioned this function: https://support.mozilla.org/questions/1080620
Did someone create a custom button for you? What exactly did it do -- can you find the original code?
If what it did was switch Firefox between following the page's assigned colors and following your assigned colors (set on the Preferences page), maybe this one will do it: ToggleDocumentColors_
That add-on did exactly what ToggleDocumentColors_ does. Which is exactly what I am looking for. Thank you very much!
Hi bobby112283, I posted a reply in your new thread.