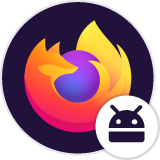 Sync Confusion Between Android and PC...
Dear Sir or Ma'am,
I understand that Syncing Add-ons on the Firefox Mobile App isn't available BUT, why does the Add-ons that I install on the Firefox Mobile App Sync to the Firefox Browser on my PC?
Because the Add-on Syncing isn't available on the Firefox Mobile App, there's no option available to deselect/prevent the Syncing of Add-ons from my Mobile to my PC.
I've even tried 3 of your Android Browsers to see if it happens for them and it does.
You can see what the issues/confusion is...
Thank you very much for your time and understanding.

~Brian
Dear Sir or Ma'am, I understand that Syncing Add-ons on the Firefox Mobile App isn't available BUT, why does the Add-ons that I install on the Firefox Mobile App Sync to the Firefox Browser on my PC? Because the Add-on Syncing isn't available on the Firefox Mobile App, there's no option available to deselect/prevent the Syncing of Add-ons from my Mobile to my PC. I've even tried 3 of your Android Browsers to see if it happens for them and it does. You can see what the issues/confusion is... Thank you very much for your time and understanding. ~Brian