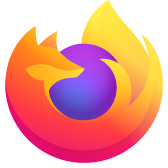 i forgot my password and i rest the password whit google account but my passwords and my history and ... are lost i need my password please hellp me
i forgot my password and i rest the password whit google account but my passwords and my history and ... are lost i need my password please hellp me
i forgot my password and i rest the password whit google account but my passwords and my history and ... are lost i need my password please hellp me
All Replies (2)
Hi ea858759,
When you reset your Firefox Sync account password, all the previously synced data is not recoverable. It was encrypted with that previous password.
If there is another device that is syncing, please make a back up of the profile Back up and restore information in Firefox profiles You can also use that article to look for the files that store passwords and history.
Do you have a backup of the Firefox profile folder with your personal data?
Do you have an "Old Firefox Data" folder on the desktop in case the Refresh feature in Firefox has been used and a new profile has been created?
You can also check if you have a C:\Windows.old folder with your profile data.
---
Firefox uses two locations for the Firefox profile folder, so make sure to look in the correct location. Location used for the main profile in "AppData\Roaming" that keeps your personal data.
C:\Users\<user>\AppData\Roaming\Mozilla\Firefox\Profiles\<profile>\
Location used for the disk cache and other temporary files in "AppData\Local" (no important data).
C:\Users\<user>\AppData\Local\Mozilla\Firefox\Profiles\<profile>\
"AppData" (XP: Application Data; Mac: ~/Library; Linux: ~/.mozilla) is a hidden folder.
---
You can check in Windows Explorer if there is a previous version of the file available.
right-click: Properties -> Previous Versions
You can also try this utility:
You can use the button on the "Help -> Troubleshooting Information" (about:support) page to go to the current Firefox profile folder or use the about:profiles page.
Help -> Troubleshooting Information -> Profile Directory:
Windows: Show Folder; Linux: Open Directory; Mac: Show in Finder