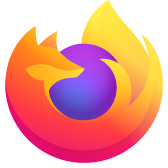 Simplify location bar: Can I remove bottom section?
See attached image. Is it possible to remove both of those bottom gray sections? I tried unchecking all the search options, but the bars still show.
I'd rather have the dynamic bar, like Chrome, that would adjust based on my searches. e.g type: amazon.com<space> would search Amazon.
(See Screenshot)
See attached image. Is it possible to remove both of those bottom gray sections? I tried unchecking all the search options, but the bars still show. I'd rather have the dynamic bar, like Chrome, that would adjust based on my searches. e.g type: amazon.com<space> would search Amazon. (See Screenshot)
Modified by guice