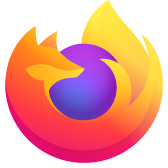 Middle mouse button doesn't work since upgrade to Firefox Quantum
I have a joystick type mouse, a 3M Ergonomic mouse (model EM500GPS). The right and left clicks are done with a button at the top that you press with your thumb. The "middle" mouse button is pressed with your middle and/or ring finger.
This mouse worked perfectly in Firefox before the upgrade to Quantum. I was able to scroll or pan through webpages using the "middle" mouse button. I could press and hold it and scroll/pan up and down the page. This stopped working after the upgrade to Quantum.
The middle mouse button scrolling/panning function still works correctly in Chrome, Outlook, etc.
I only have 3 extensions installed, AdBlock Plus, Reddit Enhancement Suite, and Foxy Gestures. I tried disabling all 3 and restarted Firefox but the middle button scrolling/panning still didn't work. I have tried to find an extension that adds functionality for the middle button but haven't been able to find anything that works.
Can anyone offer any help?
Thanks
I have a joystick type mouse, a 3M Ergonomic mouse (model EM500GPS). The right and left clicks are done with a button at the top that you press with your thumb. The "middle" mouse button is pressed with your middle and/or ring finger. This mouse worked perfectly in Firefox before the upgrade to Quantum. I was able to scroll or pan through webpages using the "middle" mouse button. I could press and hold it and scroll/pan up and down the page. This stopped working after the upgrade to Quantum. The middle mouse button scrolling/panning function still works correctly in Chrome, Outlook, etc. I only have 3 extensions installed, AdBlock Plus, Reddit Enhancement Suite, and Foxy Gestures. I tried disabling all 3 and restarted Firefox but the middle button scrolling/panning still didn't work. I have tried to find an extension that adds functionality for the middle button but haven't been able to find anything that works. Can anyone offer any help? Thanks