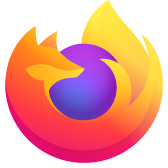 can't add search engine to search bar
Windows 7 Firefox 57.0.4 The instructions in https://support.mozilla.org/en-US/kb/add-or-remove-search-engine-firefox#w_add-a-search-engine don't work. I want to add www.ebay.co.uk to the search bar. I open a tab in this website, but when I do, the green + sign over the magnifying glass in the search bar disappears and then there's no way to add this site to the options in the search bar.
All Replies (2)
Chosen Solution
Sorry, I didn't find a search plugin coded into this ebay home page. https://www.ebay.co.uk/ No green + for me and I looked at the source code for that page and didn't see the coding for a search engine for that web site.

You could install an ebay-UK search engine from the Mycroft Project, which was hosted and supported by Mozilla for many years before is was spun-off to its own website somewhat recently. http://mycroftproject.com/search-engines.html?name=ebay+UK