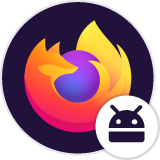 Why does Firefox for Android not support login sync with Master Password enabled?
I would like to be able to sync my Firefox for Desktop logins with Firefox for Android. Sync is working fine, apart from logins. I note there is an old thread concerning this issue, but the "Using Master Password on Firefox for Android" article specifically states: "When Master Password is enabled, passwords will stop syncing to Firefox for Android. "
I was just wondering why and is this something that will change in the future? Is there an underlying security issue with syncing to Android that cannot be mitigated?
Reference: https://support.mozilla.org/en-US/kb/using-master-password-firefox-android
I would like to be able to sync my Firefox for Desktop logins with Firefox for Android. Sync is working fine, apart from logins. I note there is an old thread concerning this issue, but the "Using Master Password on Firefox for Android" article specifically states: "When Master Password is enabled, passwords will stop syncing to Firefox for Android. " I was just wondering why and is this something that will change in the future? Is there an underlying security issue with syncing to Android that cannot be mitigated? Reference: https://support.mozilla.org/en-US/kb/using-master-password-firefox-android