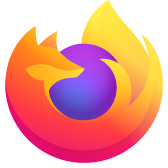 Time zone is wrong
Suddenly my time zone is wrong in Firefox. My windows time zone is correct (EDT) but Firefox thinks it's UTC+1. Javascript date/time shows it as "GMT+0100 (ric)"
privacy.resistFingerprinting is set to FALSE, so it's not that. If I DO enable this setting it does change to UTC instead of UTC+1.
Running in Safe Mode does NOT help. Creating a fresh profile DOES help, but I'd rather not lose all my other settings.
Are there other options that can affect time zone? I cannot find any, but clearly something is causing it to report something different than the system time zone.
I am running Developer Edition, 61.0b4 (64-bit).
Suddenly my time zone is wrong in Firefox. My windows time zone is correct (EDT) but Firefox thinks it's UTC+1. Javascript date/time shows it as "GMT+0100 (ric)" privacy.resistFingerprinting is set to FALSE, so it's not that. If I DO enable this setting it does change to UTC instead of UTC+1. Running in Safe Mode does NOT help. Creating a fresh profile DOES help, but I'd rather not lose all my other settings. Are there other options that can affect time zone? I cannot find any, but clearly something is causing it to report something different than the system time zone. I am running Developer Edition, 61.0b4 (64-bit).
All Replies (5)
You can try to rename prefs.js temporarily to see if that helps.
You can use the button on the "Help -> Troubleshooting Information" (about:support) page to go to the current Firefox profile folder or use the about:profiles page.
Help -> Troubleshooting Information -> Profile Directory:
Windows: Show Folder; Linux: Open Directory; Mac: Show in Finder
@FredMcD: as mentioned in original post, Safe Mode does not help. My geolocation is ok, though some providers think I'm in the wrong state, but still the same time zone. This is time from the browser though and not just what websites thinks (local Javascript will report wrong time).
@cor-el: Renaming prefs.js did not help. However, upon renaming it back, I lost a lot of settings, unfortunately (open tabs, tree style tab setup, layout, etc etc). So perhaps I am at the point where I just have to start fresh anyway.
Well after yet another reboot, the time zone in the (now somewhat screwed up) original profile is actually correct. Very strange problem.
Are you using a Proxy or VPN connection?